"Revolution is always verbose."
Leon Trotsky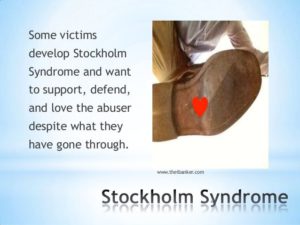 The Stockholm Syndrome – where the victim is led to sympathize with his captor, is a reality that appears to be more common than imagined. A syndrome, clinically, is a pathos where presumably the gavel of a political analyst should be irrelevant. But the current tensions in Cameroon unveil not just a social and political unrest, but also a psychological and psychiatric malaise at a national scale, where the appropriate diagnostic operator becomes a clinical practitioner vested to restore the once peaceful society into normality and sanity whose soul has been destroyed through lack of knowledge, love for suffering, passion for disorder, tolerance of mediocrity, and confusion.
In September 2016, the English-speaking part of Cameroon which constitutes about 20% of the total population expressed dissatisfaction with the way the central administration [Yaoundé] had been conducting changes in the region, from educational system, execution of the law to investment in infrastructure. This was expressed through protests and strike – like what should be expected in a young democracy where the listening faculty of leaders is either nonexistent or incapacitated.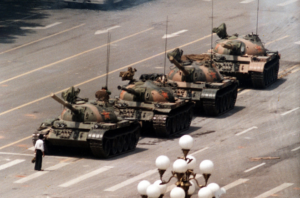 Historically, the origin of this discontentment is as old as the days of independence in1960, when the British colonial territory was made a trustee territory of the United Nations. In 1961, during a plebiscite on 11th February 1961 on whether to join Nigeria or Cameroon, the English Cameroon opted to join the Republic of Cameroon, as a federal State, with its prime Minister John Njuh Foncha, in opposition to Nigerian which they deemed were demeaning, aggressive and violent. Northern Cameroon become part of Nigeria on 1st June, 1961 while southern Cameroon joined French Cameroon on October 1st of the same year.
 In 1991, the constitution was modified into a unified State. It stripped the English part from any control of its resources, government, and administration. It is believed that highly centralized governments in Africa are patterned on the French model to obey religiously  their European metropole – France. In line with this, the discovery of the Bakassi peninsula oil rich zone in early 80s – which caused years of tension between Cameroon and Nigeria, had been another reason why the Cameroon government, admittedly guided by France, pushed to a unitary State in order to keep firm control of the oil rich region: as they have always done with African resources in colonies where they have any influence.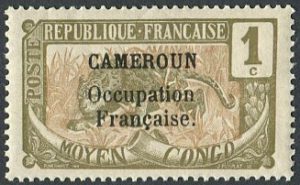 Culturally, the English-speaking region practices the common-law contrary to the region which practices French civil law. In a centralized administration marked by flagrant discrimination and nepotism, judges are appointed from the French zone who have little or no knowledge of the common law.  Their execution of the law contradicts the legal practice of the region and consequently puts lawyers in disarray. Educationally, Southern Cameroon cherishes its English heritage: its authors and academic approaches are contrary to the French Cameroon whose francocentric model had been fast declining over the years. And economically, the region suffers from complete neglect given it has no industrial infrastructure, one public university, Buea in 1992, recently Bamenda in 2012, and limited access to opportunities which are all concentrated in the capital, Yaoundé.
Besides the fact that Cameroon is a perfect example of a mismanaged country ranking 146/176, on a score of 26/100 according to Transparency International. It is fueled by tribalism, dictatorship, and systemic unequal distribution of resources in general. The level of such injustice varies from one region to another and of course, interpreted from different perspectives, is all caused by one problem – incompetent governance. In the case of Southern Cameroon, which is already marginalized and poorly constructed as all other parts of the nation, it equally suffers from cultural, legal, and educational castration from the Cameroon government. That is why the strike, generally misunderstood by Cameroonians of the East who are equally poor and discriminated against, has failed to gain any sympathy from those of that region.
 A strike must not be rational in nature but its control should be. The more rational a strike is, the less passionate the strike; not because it is devoid of passion but because rationality is predisposed to compromise and thus outweighs the passionate demand for absolute parity.
Starting with the lawyers who couldn't take it anymore, October 2016, the teachers whose discontent had accelerated over the decades followed and combined with that of the public. The boycott of schools and administrative as well as business activities was operationalized as part of a common strategy. The solidarity of the citizens of this region met with lawyers and teachers in defense of common sense and commonwealth. They were challenged with unbridled violence or repression from the government. Indeed, the state's main tool of dialogue so characteristic of a declining dictatorship and a threatened civil service workforce was the use of state police power.
RESPONSE OF THE POLITICAL PHYLUM
The first reaction of the government was to send military personnel whose training should be put to question with regards to the way they treated their fellow citizens. In about 7 months, 6 people have been killed and not less than 800 detained without even reasonable suspicion being cited to justify their detention. And to add insult to injury, none of them were granted due process of law.
A few days into the strike, the military and BIR 'Battalion d'Intervention Rapide or Rapid Intervention Squad' were sent to the region. The first military known for its brutality and the latter known for its cruelty though both had one thing in common, ruthlessness. Their actions were characterized by complete suspension of constitutional rights. The BIR is known to have a more robust training. It stands as a paramilitary team and operates under direct control from of the presidency. In fact, it was created in 2001 as a special Unit to protect the president after a failed coup d'Etat on 7th April 1984.
Using the military as a first response mechanism only confirms what the revered political scientist, Mathias Eric Owana had described. He described the state as a military regime disguised in civilian clothing. Intimidation, negligence and cruelty against its own citizens are its primary characteristics. The rational and decision making element of the state and the police and gendarmeries have assumed indistinguishable roles. And over time what always happens is that the decision-making element of the state becomes a decaying institutional relic and the scares which crisscross the body of our nation. Now the rule of law officiates its own requiem. 
Political structures are known to dialectically oscillate between opposing class struggle. More precisely, Cameroon's rulers constitute a phylum, i.e., a category above class whose are privileged, corrupt, cruel, deaf, blind, and un-empathetic and who stand firm on all institutional bodies to even better cripple the nation.
The phylum, constituted by its pontiff, Paul Biya and his stooges like Issa Tchiroma, communications minister, and Jacques Fame Ndongo, education minister, participate in creating the upper political class and the lower class. They are an inaccessible and unavailable in their opaque halls; an ironic contradiction to the nation that they are presumed to serve but only flush the air with meaningless pantomime.
Joseph Wirba, a parliamentarian from southern Cameroon, has expressed his concern to Jacques Fame Ndongo on the sibject.  His best response was: "What are you guys going to do?"  Issa Tchiroma, a former opposition leader turned apologist for the president after recapturing the post of communication minister said: "There is no place for federation or independence." While Paul Atanga Nji, minister for special duties at the presidency had declared: "There is no systemic discrimination against Anglophones".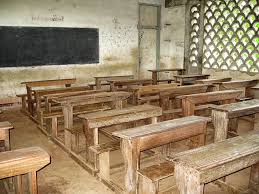 Even though the president had been silent, governing through silence as he has always done in the past three decades, he had offered a pathetic 2 million dollars to private and confessional schools in the regions. Little hugs never work after many years of domestic violence. He shut down the internet on January-April 2017; he imprisoned lawyers like  Barista Fon, Dr. Nkongho Felix Falla Agbor (esq) and Dr. Fontem Neba, while many others fled for their lives. Then he failed a whole generation of youth when he mandated students to sit for the GCE test knowing that they had not attended classes during that school year.  All constitute the actions of a trap setter not a leader and benefactor of the people. And with his newly discovered vocabulary of terrorism, he has not failed to charge his own citizens of such crime while neglecting Boko Haram in the North.
A NATIONAL MALAISE: POLITICS OF DISGACE
In a country where poverty is at a 48% level (Human Development Index, 2011). Where a pregnant woman dies laboring in front of a hospital with no assistance. Where a reckless train collapses and kills 55 citizens, 300 injured in 2016 and no one is held accountable. Furthermore, where the president rules ad vitam and at present for 35 years. Where journalists are harassed and killed.  One would expect that if a given group goes on strike in order to request a better management of public affairs, that would sound like the most laudable act of courage to be praised. No, not in Cameroon.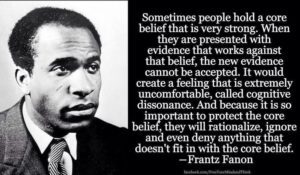 In fact, Cameroonian citizens who accomodate French colonial policies are shocked, surprised and wonder "why do others complain?" As if they were about to say: "Look, this is a beautiful country, fair, loving, just with good leaders who care for your good. Why on earth would you revolt against them?"
Historically, this type of ignorance is not new. When the people of France revolted against king Louise XVI for unbearable living conditions, the queen, Marie Antionette, also known as Madame Deficit, was shocked why the people had to complain to her for bread: "They should eat cake" she answered. A response that led to her beheading in Oct. 16th, 1793. The only difference with France is that the French all knew that they were oppressed and daily mistreated. That is of course except for their queen perhaps for good reasons because she lived in great conditions. But the Cameroonian public suffers in general, yet they claim the same ignorance as that of the aforementioned queen.
With the current surprise of most Cameroonians, it is sad that one must explain why the living conditions are not favorable, why the opportunities are limited and why it is important to preserve the diversity of a country which takes pride in saying it is the miniature of Africa. It is a surprise that ministers as well as citizens all ask the same question: "why are the Anglophones complaining? But we all suffer, right?" Or the misconstrued idea that the main issue is that of language, or again pointing at the prime minister as an Anglophone to be a sign that English speaking citizens are treated well.  Another way of claiming as with the election of Barak Obama that his election proves racism has ended.
No doubt, the Stockholm syndrome seems to take effect here more inherently than one would imagine. After being accustomed to disgrace, dictatorship, perpetual rule, corruption, and nepotism, it has almost become normalized. The call for change or improvement becomes the real threat while those who have destroyed the country gain sympathy, love, compassion and protection from the people they've crushed over the years.
Progress within a social context with such a pervasive mindset is not only difficult but also highly unlikely. Maybe Cameroonians have not suffered enough to know that it is time to rise and challenge the status quo against all odds.