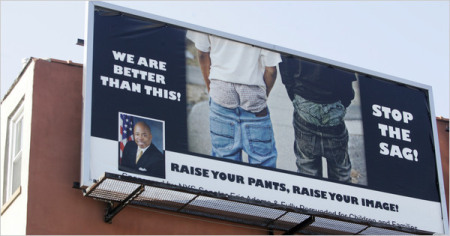 I was born in Oakland, CA. Except for a year in Chicago, Illinois, and a year in Mississippi where I did not attend school, I went to schools in Oakland.
Like many baby boomers, sometimes I become nostalgic and I yearn to see old neighborhoods which remind me of early life experiences and childhood friends. So, one morning I decided to spent a morning driving around Oakland. My parents graduated from McClymonds High School in the 1940s, so I started there in West Oakland.
I drove through many of my old neighborhoods. I saw the places where my family had lived. I drove from 12th and Peralta in west Oakland; around down town, around Lake Merritt to Durant street in East Oakland and then into Sobrante Park below what was once called East 14th street but which is now called International Blvd. That area has long been referred to by many as the flats.
In so many ways Oakland is not the same city. But I understand that cities change. I understand that the character of a city is not itched in stone. I understand that cities are driven like individuals to adapt to new ways of doing things; of new ways of making a living which makes it able to get at the things it needs to thrive.
As I drove it was impossible for me not to compare and contrast the many aspects of old neighborhoods and the people who live in them now with those who lived in my youth.
Poor money circulation, like poor blood circulation in the body will cause body parts to rot and die, causes neighborhoods to rot and die. Gradually, my nostalgia gave way to a deep sadness. I saw that a once bustling industrial hub in West Oakland and running from Fruitvale Avenue to 105th avenue and some parts of Brookville Village through San Leandro Blvd. was gone. I reminisced on the many entry level industrial jobs which were available for me my relatives and friends when we graduated from high school and which gave to us employment without a degree and which trained us on the job.
I also noticed hundreds of empty dilapidated small business spaces along a once thriving international Blvd. extending through East Oakland past Havenscourt Blvd. to 105th avenue.
I realized that today those job opportunities no longer exist for thousands of Oakland citizens living along the old industrial hub of the city. I understand that those industries are never coming back. I understand that there is a different kind of poverty in Oakland now than what was there when I was a child. It is a kind of permanent material poverty for too large a percentage of the population. It is a kind of poverty without hope.
I can reflect back now and understand that the economic decline of Oakland began in the 1950s. That its decline was in part a racist reaction to the mass migration of African Americans into the city at about that time. Most African Americans lived in the auditorium projects which occupied the land upon which now sits Jack London Square and the immediately surrounding area west of the 880 freeway.
I learned that 100,000 Caucasians fled the city out of fear of African Americans within 10 years and that gradually, over the next 20 years, the large industries followed them. From West Oakland to Durant Street at the old General Motors plant in East Oakland, both of those groups took money with them causing the city tax revenue stream to evaporate.
Eventually by the mid 1990s, thousands of government jobs had been lost because the Army and Naval bases closed and so the two largest employers of women and African American women in particular were gone, too.
That meant even less revenue for the City of Oakland because besides the incomes lost by families, small businesses were unable to survive with such a massive loss of surplus cash flow in the city. I went to the East-Mont Mall on 73rd avenue and Bancroft.
I was at the mall when it opened in 1970. At that time it had upper scale small retailers and major retailers. But today it is like a marker showing how low the money tide has fallen. It is a dead mall. Like a pool with no water in it, the stains of higher water levels forever etched on its sides are symbols of better times in the past.
Oakland Unified Schools District and Oakland Parks and Recreation suffered economic setbacks, too. For as long as I attended schools OUSD and OPR worked in conjunction to provide after school and summer on campus recreational activities for children in the neighborhoods. That included summer camp. By the mid 70s the schools started to show signs of infrastructural decay and slowly Oakland could no longer afford to hire college students who served as the after school recreational directors. The losers were the children.
Though the economy was shrinking the populations was remaining constant. The demand for jobs and for opportunities was not shrinking with the industrial base of the city and the city tax revenue. People were operating on what Oakland was and not what it was becoming.
As I drove, my attention then changed to the demeanor of the people. A people's demeanor is in many ways an expression of culture in the broadest sense of the word. I understand cultures change. They usually change in relation to religious novations and/or technological development. But neither of these aspects of culture had met those two conditions.
In Oakland, religious institutions are set within the same 3000 year old paradigms. African Americans are still trying to make themselves into Jews or some form of Roman Christian or going back to ancient Egypt or some other brand of Middle Eastern or Asian dogma. They do not have the foresight to see that they are running head long into profound and mind altering scientific discoveries as well as a new spiritual paradigm which have already started to change the general mindscape of humanity to newer and higher levels of consciousness. They are on the losing end of the stick and there is no way to help them out of their self imposed crypt.
Also, as I stated above, industries have left the city, so no industrial innovations have taken the place of the old ones. So, I mused: what has caused a change in the demeanor of the people?
I narrowed it down to several factors. I identified drugs, media, and state prison. I identified drugs because I remember Oakland before cocaine, heroin, and methamphetamine use had been popularized. That was prior to 1966.
Slowly, I saw the use of those three drugs spread to youthful segments of the population which were not part of the criminal 'fast life', especially women. They were promoted as recreational drugs.
I noticed that the increase in the use of those drugs opened up a multimillion dollar pipeline flowing out of neighborhoods all over the city. Addiction to those drugs and the further economic impoverishment of families marked a significant change in the demeanor of the people. Generally, people started to look ragged and unclean in their personal appearance. Even more, they seemed not to care. Then I noticed a sharp increase in the incarceration rate and prison construction in California.
The war on drugs was rebooted under the Nixon administration in 1970. It was associated with the prison construction boom in California and the arrest and incarceration rates of large numbers of people in Oakland for mostly petty drug offences. The war on drugs also increased the number of people who chose careers in corrections as correctional officers as well as it resulting in a state private contract boom which awarded billions of state tax dollars to private corporations to build, maintain, and supply state prisons. Oakland's minority populations were hit the hardest by the war on drugs. Their arrest and incarceration numbers increased year by year as the feedback loop between Oakland and the state prison system became stronger and stronger.
So I did find that industrial innovation was driving cultural change. But it wasn't making the kind of useful products one normally thinks of; products which grow wealth in a community. It was the prison industry. It was making people into useless entities as it took them in for its raw material by the hundreds of thousands as though Oakland was a colonial plantation or as a parasitical leech sucks the blood out of a weakened helpless creature. Its effect would be and is a total change in the demeanor of the people reflecting prison life but now rooted in neighborhoods.
This I noticed is most reflected in the young men. Their pants pulled down low under the buttocks; their unkempt appearance; their low education level; their imprecise speech patterns; and, their unemployment because of having a felony record or just simply not wanting to work at a low paying job is just the surface of a deeply rooted prison ethos that now plagues the city of Oakland. It is a moral disaster zone.
As I drove around with my window down I could hear music blasting from cars to my left and right. I reflected on two stations which from the 1940s up to the 1980s thrived in Oakland. KDIA and KSOL radio stations played to a base of African American listeners. Blues, jazz, and soul music was what I heard. On Sundays, I'd hear programs which aimed at enriching the listeners with news, philosophy, history, art, religion, and an opportunity to call in and express public opinion.
That has all changed now. Those stations are off the air. There are no African American radio stations, but there is a media which promotes a kind of music which does generate for it billions of dollars in profits each year although none of that money finds its way back into Oakland communities. Additionally, the music is generally negative for the sake of being negative. The lyrics include words such as nigger, bitch, etc. Children know the lyrics by memory. Parents play it in the home and sing along with their children. It is a comprehensive media brainwashing tactic which has brought about such a change in the psychological demeanor of the people that it is now impossible to reverse it.
The Hip-hop/Rap media growth is directly correlated with increase in cocaine, heroin, and methamphetamine use, the rise of the prison industrial complex and their combined effect upon the psychological demeanor of the people. I finally thought, wow, yet another way to siphon money from poor people and to keep them physically weak and psychologically down at the same time. It is the physical control of the mind by drugs plus by sound plus by words plus by isolation plus by time.
In fact when I think about it it's as though whole neighborhoods have been converted from rational people to a complex of instinctual impulses triggered on queue by all the stimuli set up around them; sound, sugar, salt, fat, denigrating words, self loathing styles, etc, like Ivan Pavlov's famous dog experiment was able to trigger the dog's brain to foam at the mouth by the sound of a bell.
I realized then that the most pressing issue in Oakland is no longer 'civil rights' it's 'clearing the mind' because if you 'clear the mind' civil rights will follow.
I decided to stop my tour of Oakland. I had had enough. Honestly, it was making me sick. Maybe I'll do another tour some other day when I'm feeling better and nostalgic again.