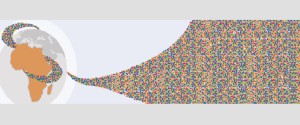 "The world is watching at us, as we move through this highway of history, with thoughts that we commit the same errors of the past and somber into doom. Vigilance and governance is the key if we shall cross safely into the promise land of greatness."
Ultimate Governance Code
It is not too long ago when we were the cradle of the world's finest civilizations [3000 BC]. Men thronged from all over the world to come and to learn, admire, and contribute to the intellectual edifice that our people had designed through hard work and diligent ingenuity.
Even though most of us migrated to the south, we still kept the spirit of hard work and sacrifice. During this time, the world was still three dimensional. There was the North, Hellenistic; the East: mystic; and the South: holistic.
They were the dominant cultural standards which defined for us our perspective of the time. The world could be appreciated either through the rational model of the Hellenistic world, or through the mystical Asiatic model or again through a more comprehensive approach that considered the real as a whole comprising all models of reality.
After about five millennia, the world is now barely two dimensional. We can measure a predominance of the Greek world view harbored in the West and a very minimal reference to the Asiatic East. Or more strictly, the world has become one dimensional.
That two dimensional rational model characterizes capitalism, democracy and the instruments that go with them, e.g., debt money, industry, rule of law, human rights etc. It is a long process through which our role has been systematically reduced through the application of engineered strategies ranging from the cruelest to the most diplomatic the world has ever known. The consequence is that we are now more subject to state power and its police instruments of execution on all fronts.
But what actually went wrong? And what led to our decline and prolonged subjugation?
The genealogy of irregularities over thousands of years differs in variety and intensity from place to place. But some of these remain outstanding and are worth mentioning.
It should be mentioned that since the fall of the Egyptian civilization and other empires which had relative strength over its territories [Mali, Zulu etc], most of our societies were very vulnerable due to the limited educational, military and economic adaptation.
The educational limits were characterized by the fact that most of us had an oral tradition wherein detail knowledge was easily lost and its transmission often led to distortions and misappropriations. Knowledge is a cumulative process of experiences. Oral traditions made it hard and eventually impossible to build and enrich present generations with past experiences. This explains why the same errors were committed repeatedly by different people over different periods.
Military weakness was another vulnerability that exposed us to our neighbors and also put us at risk to foreigners against whom sticks and stones could do very little. Even though not all battles are won with weapons, having them always constitute a source of defense.
Concerning the economic strength, most of our economic activity was based on natural harvest: harvesting from nature, doing subsistence level agriculture and the primary mode of trade by barter. But what is more?
We created endless divisions among our own people in the name of tribes. Some were friendly while others were made to be enemies.
Like most cultures, tribes have always existed but they become dangerous when they become the sphere within which we define humanity, charity, justice and love. In such an isolated and free floating sphere, the other tribes naturally loses inherent human rights because he doesn't belong to a particular tribe that holds a strategic power over a given territory.
It is precisely this artificial boundary that was exploited by the west when they landed on Africa in search for labor and minerals. None of our societies were left untouched. Everyone suffered the consequences of ignorance, division, and greed and the failure to have established a viable functional economic model not only made the trade of humans seem profitable but also normal.
But the world was watching us…hoping that we would learn from our past mistakes and make better decisions. We didn't. And when we did, we never did so effectively. That is why the same people had to come back and domesticate us in our own homeland – what others call colonization.
Again, we were subjugated using the same old schemes by the same people while some of us saw in them good people who just wanted to make us better. Make us better?
The old tricks worked. Our knowledge failed us and our know-how didn't defend us sufficiently. But then, we should remember there is no society that has not been penetrated by the western powers at varying degrees with the same objective.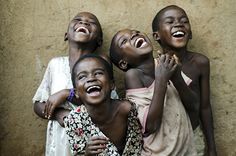 Thanks to the bravery of some among us, independence was won through blood and iron. Those brave ones have always existed but in most cases their merits are not illustrated enough nor appreciated even though they have served great causes over centuries.
From its very beginning to this day with independence, we came to understand that things shall change. We have come to understand that we have learned the game and that we now take our destinies seriously and put our fate in our own hands to make a difference in governance.
In other parts of the world people also fought for their independence and won it. Now it is time to give an account of our character and on what we have done with the power we have acquired, to educate our young, to expose them to freedom, and to transfer our natural resources to them.
At an age when most people have made tremendous progress, it is now our turn to make the moves that will raise us up.
The laws of nature have been deciphered; information has been made abundant and available; technology has been made cheap and easy to learn; and many great things have been discovered. Above all, we have men and women who have studied in the same schools as others and given the same practical skills. Today, ignorance cannot be tolerated as an excuse!
No one has asked us to discover gravity, it is has already been done; to invent laws of physics; to land on the moon; or to discover the cure for Ebola. No one has asked us to do these things but they watch us day and night.
Our greatest discovery lies simply in learning from our mistakes. To create cultures of good governance instead of ethnocentric ones; to apply the rule of law; to transform our own resources for the benefit of our own people, build good roads, schools, hospitals, take care of the sick and old, protect the weak and fight the opponents of yesterday, get unified, eliminate war and live in peace as children in one family. Is that too much? Just being what we are called to be by the natural principle which unites us all?
If we cannot do these things, then we are only justifying the fact that the others were right in all the wrongs they did to us and that we have confirmed that we are incapable of managing our own lives.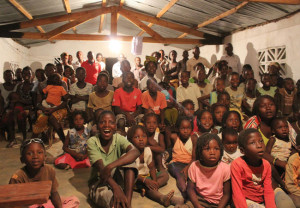 I am Africa.  I watch over you and shall watch over you.  All I request of you is to change your ways and be a better African for yourself, your children (home and abroad) and in the world.