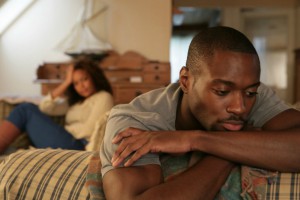 At the core of what disturbs black male and female relations in the United States is this fact: African Americans are subject to the domination of white people.
It follows from that premise that what black people have in common with all dominated people throughout history and in the present is that they suffer the pathology of deference to their oppressors.
Due to the fact that dominated people respond differently to and with deference to their oppressors than they do to people within their own ethnic community, a shadow is casts over all their relationships.
What results are inevitable and abrasive consequences within the context of black male female interpersonal relationships. Deference to a group's oppressor weakens relational cohesiveness in the oppressed group and thus sours black heterosexual relationships.
Subjugated men and women respond to oppressors differently because they are rewarded by their oppressors for submissive behavior and are punished for defiant behavior. Black women in slavery and post slavery America worked for white men. White men rewarded them for doing so. In response, Black women have learned to submit to white men to get rewarded by them even if that reward was sexual copulation with white men.
Today, within every institution, most black women work for white men or white people and are rewarded by white people even if that reward is for an academic grade or only in the form of a paycheck.  Black women can see who signed their paycheck; they know that white people sign it. They intuitively know white men have power.
Generally, black men cannot reward black women in any meaningfully competitive way. Thus, black women have been conditioned to respond more submissively to white men in expectation of a reward which most black women receive even if only in the form of an AFDC check at the end of every month.
Alternatively, black women living with black men who are sons, husbands, brothers, grandfathers, and uncles respond more defiantly to those black men because black men cannot reward them for more submissive or respectful responses. Generally, over centuries, black women have not been rewarded by black men and thus black men cannot arouse the same quality of euphoric feelings in black women as do white men and women.
For example, over centuries, the expectation that no reward should be expected from black men has been culturally transmitted non-verbally and verbally through the black female subculture across generations of black females. Rather, generally, black women have the expectation of black male weakness and dependence. Black women interpret black men as powerless.
 In short, generally, the black male in the United States is an emasculated male analogous to a castrated male. The black male is symbolically castrated in relation to the black woman because the absolute fact is that black men are dominated in all their social relations by  white men either directly or indirectly throughout all social institutions designed and built by white men. Black men are even made to bow down to a white man Jesus hanging in their churches with the expectation that they will get a reward from him here and in heaven.
The domination of black men is absolute and it cuts across all social classes from the most prosperous black men to the most impoverished black men. For example, the top black academics are made and rewarded by white men and women; the top black athletes are made and rewarded by white owners, managers, and fans; the top entertainers are made and rewarded by white men; and the average black man gets his pay check signed by a white man or some white controlled institution. Thus, all black men ultimately answer to white people. Black men have no power in the United States. Tragically, black men are always in the process of reinventing the wheel or being self destructive.
That is the condition of black men despite the fact that black men do want respect from black women yet they are at the same inhibited socially from being able to reward black women because white men are the dominate competitor and will not let black men score.
That makes black men frustrated and angry most of the time. Most of that anger is turned inward which sets in motion a chain of acts and thoughts which deteriorate their health. Black men know at least intuitively that there is a competition for attention from the opposite sex and they know that they are losing the competition for their genetic survival. Black men know the general rule of nature.
At the end of the day, that man who can hunt and bring home the deer; that man who can build and house a family will get the attention, respect, and sexual favors of black women or any women for that matter. He is the man to whom the black woman will submit. The crowd walks away from the hunter with empty hands.
What has been lost between black men and women will never be recovered in the United States because black women model themselves according to their oppressor's standards.
Under non-subjugated conditions, men and women, i.e., black men and women have in-sync male and female bio-rhythms.  But that is not the case now. Slavery and contemporary social conditions have made that kind of synchronicity more or less impossible today.
 That is tragic for the black man because what it means is that black women are bio-rhythmically in-sync with white men; not necessarily in contact with them but subconsciously they are attracted to white men. The net result is that black men are alone.
The famous baby-doll test done by Dr(s) Mr. and Mrs. Clarke prove that there exists in the subconscious of most black people a reward expectation. It exist in black women to such a degree that they expect that if they choose a white male or for that matter any male who is not a black male they will get an immediate reward even if the reward is only a moment of euphoria.
However, when black men choose white women in expectation of euphoria and or a status bump up the social economic ladder, it ironically does not change his oppressed condition because white women have the same reward expectation of white men that black women have. She works for white men too. White women remain in-sync bio-rhythmically with white males because she has the same subconscious attraction to them that black women have.
Think of this analogy. A defeated male lion is to his pride what a black man is to the group of all black girls and women. When the dominant male lion is killed or forced out of his pride by another lion, that other lion systematically kills all cubs sired by the defeated lion. In an instant, the female lionesses go into estrus or heat because they subconsciously become attracted to the new dominant lion. They instantaneously become submissive to that lion and form expectation desires of reward in the form of sexual copulation and protection from that lion because he is now the dominant male.
Each generation of young black males is more or less emasculated and even killed off. That makes all women attracted to 'white power' because it is white power which protects and provides for them.
The emasculation of black boys and men is a symbolic assertion by white males of their power and dominance over black men. Black men cannot compete with them and more often than not cow down and are humiliated in front of black girls and women.
Nature is not compassionate. Nature does not reward weakness; it just simply does not. The weak die off. The zero sum game is always absolute at the end of the game of life. The tragedy of black male female relations today turns on a law of biological necessity.
But there is hope for those black men who have courage and passion.
First though, black men must stop complaining about the demoralized state of black women in the United States; black women are only going to get worse along with most black men. Most of them are spiritually deteriorated, intellectually incompetent, and incorrigible. Even the strong black men and women are hanging on by a thread.
But if you want to be a winner then you must have a strategy and you must take action according to that strategy.
Happiness must be pursued. If you are strong and intelligent enough then there are ways by means of which you can turn a losing situation into a winning situation enabling you to pursue and possess happiness. So, here are some steps you can take to gain happiness. Look to Africa.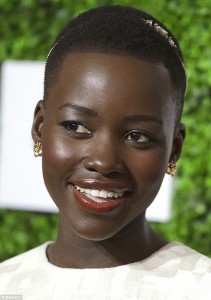 Number 1: Save up enough money to have a DNA African ancestral analysis done so you can identify your African tribe. Get the information and put it in a safe-deposit box.
Number 2: If you drink stop, if you smoke dope stop and join a fitness center and work out at least every other day.
Number 3: Do not tattoo your body; if you have done so get them removed.
Number 4: Change your diet to low carbohydrate and fructose; no refined and no brown sugar; in fact try to eliminate sugar from your diet completely.
Number 5: Get either a bread and butter degree from college or get vocational training so that you are immediately employable.
Number 6: Get a job and save 70% of your monthly income and live with the discipline of a Zulu warrior, even if you have to rent a room to save 70%.
Keep this in mind; it is not how much you earn but how well you manage what you do earn which will make you prosper.  
For example, if you only earn $20,000.00 dollars per year but you save 14,000 dollars per year, then in 10 years you will have saved $140,000.00 cash. So save for 10 years or until you save enough money to buy a house and still have surplus cash as back up. Be frugal.
Number 7: If you have had nothing but negative experiences with black women, at no fault of your own, then you should not have children with any black women, white women, or Mexican women in the United States. Never, ever, have sex with them without using a condom.
Number 8: After you have saved enough money and bought a house, go to your safe deposit box and get your tribal information. Contact that tribe because it is your tribe. Go to Africa and meet your tribe. They must and will accept you. Tell the chief of your tribe that you want to get married. Tell him why.
Remember, tribes will have different religious customs and marriages may require a dowry as proof that you can afford a good wife. And, watch out for the women who worship a picture of a white man; you should pass them up.
Number 9: Choose a woman who is 10 years younger than you and who is a virgin. Choose only a virgin in good health. Make sure she has no physical or mental defects. Marry her and register your marriage with the United States Embassy in that nation.
Number 10: Take her to your new home and love her and care for her and never do wrong to her. Buy her some nice clothes and some shoes. Have children with her. Let her stay home and care for your children. Keep your home alcohol and drug free. Be happy. She will not have a subconscious attraction to the white man. She will love and honor only you.