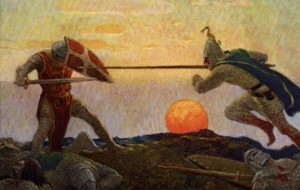 Millions of right wing religious and secular conservatives in the Republican party are increasing their push to repress Islam and Muslims in the United States. Those same people and the media which propagandize their views are also voices for war against Islam and therefore against all Muslims in the world. Except for the exercise of their own right to freedom of speech, Donald Trump's (and Republicans like him) proposed State and Federal policies for Muslims are unconstitutional because they would restrict Muslim speech and are thus tyrannical by definition.  
Those same people and media intentionally ignore those parts of the first amendment which do not serve their immediate political agenda but nevertheless run parallel to the right to free speech.
Muslims may practice their religious beliefs in the United States because "Congress shall make no law respecting an establishment of religion, or prohibiting the free exercise thereof;". Here, the preposition 'respecting' means that no 'religious beliefs' in the United States can be legally recognized as a natural nor legal person under the law. A religious belief is not constitutionally required to be incorporated under States' corporate laws and thus need not be a 'legal person'. The term 'establishment' means simply 'articulable beliefs' even in the absence of any concrete infrastructure.
For example, a specific set of religious beliefs cannot be sued in civil court. Nor can a warrant be issued under the fourth amendment to arrest a 'religious belief' to appear in a criminal court because all religious beliefs operate outside the jurisdiction of both civil and criminal law. That is what it means to have 'religious freedom' in the United States. Therefore, Islamic beliefs held by persons in the United States cannot be criminalized nor can 'Islamic beliefs' be named as a tortfeasor in a civil complaint. 
Islam as a set of beliefs cannot be legally prohibited from being believed by people and Islamic beliefs cannot be prohibited from being practiced in the United States and its protectorates. That is so because only 'natural persons' who commit an act which violates a State or Federal statute, or crime against humanity can be arrested and denied freedom under either State or Federal criminal law.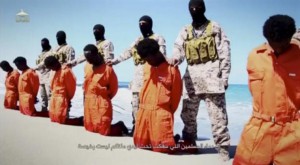 No 'natural person' who commits a crime in the name of a particular religion can be charged in the name of his or her religion; only a person or group of persons can be charged with violation of a clearly defined criminal statute. Further, beliefs cannot be criminally charged because neither state nor federal law can 'recognize' the 'beliefs' of a religion.
Islamic faith is not a natural or legal person. Therefore, only an individual or corporation that commits a criminal act can be held responsible even though he or she or it may claim to be Islamic. For Islamic religious beliefs cannot 'act' to commit crimes. Nor can Islamic religious beliefs form an 'intent' to commit a criminal act. Both common law and statutory law clearly state that only natural persons and legal persons can form an intent and commit an act that violates a State or Federal criminal statute.
Therefore, it would be unconstitutional for any state or for the federal government to indict a natural person as being identical to a 'religious belief' or to indict a religious belief as being identical to a 'natural or legal person'.  Such a distinction between a person's actions and his or her 'religious beliefs' is a manifestation of the legal superiority of the first amendment precept of separation of church and state. A man or woman cannot be detained nor killed for his or her religious beliefs. 
Neither would it be constitutional under the first amendment for the federal government to wage war against Islam anywhere for crimes committed by an individual or group of individuals even though those people may claim to be adherents to Islamic beliefs. For to wage war against Islam everywhere would be to wage war not against natural persons but against 'Islamic religious beliefs' and the idea which gives rise to those beliefs and therefore it would be war against all Muslims in the United States, too.