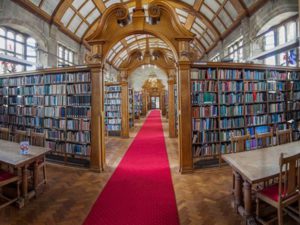 Thousands of Descendants of Slaves are beginning the new year in colleges and Universities throughout the United States.
They will work hard to get good grades. They will study day and night because they respect the value of learning. They understand that they must prepare themselves to not only financially support themselves through the coming decades but to also represent a people up from slavery.
 They are sustained for years by their dreams of graduation and for a good life in the United States.
 But the matriculation rate of DOS has been very low. For example, in California "from 1994 to 2010, black acceptance rates dropped from 51 percent to 15 percent at the University of California at Berkeley, and from 58 percent to 14 percent at UCLA…" For those who do get admitted, there are yet more obstacles.
 Many of them will fail to graduate. They will fail for a variety of reasons. Sometimes they will fail because of personal drama, for others, they will fail because of poor health, and others will fail because of poor grades.  some of them will drop out for lack of tuition money and living expenses. But there is a mixture of good and bad news.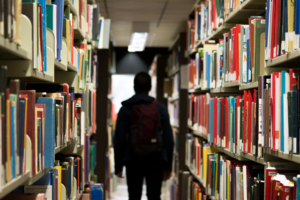 Yes, others will graduate. But they will graduate with a degree in one hand and with a ball and chain latched to their ankles. They will graduate with thousands of dollars in debt. They will graduate and walk into a virtual debtors' prison. Then they will face the unknown.
They will leave college or university with no guarantee that the degree they worked so hard to achieve will secure them a career in their chosen field let alone a livable wage.
Some will return to their parents' home and take up residence.  Others, who have no family will be both educated and homeless.
Whether living at home or being homeless those graduates will suffer the burden of interest costs which will swell their debt beyond an amount too large to be paid within a reasonable time.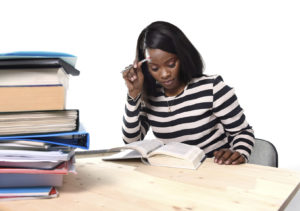 Are they alone? Or part of a community? A community bound by a common history and language.  I believe that we are bonded together for life by both a shared history and language. I believe our bond is sacred. But there is a fact book we should open.
There are facts we should face. One fact is that the context of social life and more specifically the context of our lives in the United States has changed forever. A changed context of life necessitates that we can no longer engage in past habits or customs which are at best ambiguous and at worst meaningless. We cannot afford to be caught between ambiguity and meaninglessness.
We can all feel it because we are surrounded and being pressed from all sides. As individuals and as a unique ethnic community are we are left with very little room within which to maneuver. We know it and the world is looking; others know it, too. On all sides, hostile governmental policies and laws; hostile immigrant and ethnic groups who lack all respect for us press on us.
Every other ethnic group is all too willing to step on our backs, profit by our pain, to lift themselves up and leave us behind. Whether in the form of civil injustice, unjust taxation or discriminatory hiring practices or outright murder on the streets we are more too often perceived as an expendable people. A people for them to mock and scorn.
Should we change? Moral interests alone dictate to us that we should change. For over 100 years we have given and given and given our confidence and our precious little money to one organization, church, political party, demagogue, rouge street hustler, farcical teacher and clowns or gofundme scammers and yet at the end of the day all that we have been given back for our vested trust are unraveled promises revealing to us nothing but empty lies. Let's make a new year's resolution.
 I believe that we should resolve ourselves this new year to put our students first. We should resolve ourselves to individually select a college or university wherein there are Descendants of Slaves. We should do it without the mediation of any organization, church, Mosque, or person.
 We should contact Black Student Unions, African American Associations. We should randomly identify students who are descendants of slaves. We should then work out a way to give them what financial support we can to help them pay their tuition for as long as we can.
 Let this be our new year's resolution. Let this be our cause of action. A cause worthy of our time, our energy, and our confidence.