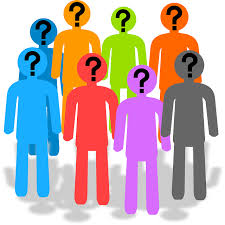 There is both a national and international plan underfoot. It is being carried out by the power elite. Their goal is to take away judicial jurisdiction out of the hands of the millennial generation as well as all future generations of U.S. citizens.The power elite are carrying out their plan in order to preserve wealth and power on a transnational level in their hands and the hands of their descendants.
Their immediate purpose is to subordinate Federal and State judicial jurisdiction defined by the United States Constitution under Article 3 as well as the 10th amendment.   That would put our highest courts under a new special global corporate legal jurisdiction called the 'Investors State Dispute Settlements Court'. The consequence is that corporations through the court would then be enabled to sue nations for their projected corporate losses of 'expected future monetary profits'. 
That new legal system called the 'Investors State Dispute Settlement' court is designed to dominate both Federal and State courts in matters relating to foreign corporate interests in the United States and throughout the pacific rim. That system would make U.S. citizens pay billions of dollars in fines if they pass laws to protect U.S. interests which conflict with and interfere with foreign corporate profits.
The plan is called the Trans Pacific Partnership Agreement. If it is signed into law by the next President of the United States, it will signal the first step to an end of United States Sovereign power and the beginning of direct multinational corporate control over the U.S. military, forever. 
It is an agreement made by the 1% to 10% of power elites defined by Forbes 400 Magazine in 2015, the 40 pacific rim nation prospective signatories, multinational corporations, Wall Street, the World Bank, the International Monetary Fund, and International Bank of Settlements. They all want the aggreement to be signed by President Barak Obama. He wants to sign it, too. He works for them.
Those parties and institutions want our Congress and the President to make the TPP agreement binding with no sunset clause in it. They want that because such a law will take away not only judicial jurisdiction over companies and nations doing business in the the United States but also to take away their right to bear arms which the power elite perceive to be a great threat to their growing power in the United States.
They want to limit legal jurisdiction of Federal and State courts, and they want total control over the U.S. military and the industries which support it.  In short, they want absolute power because the national political winds are no longer blowing in their favor. They can feel it pressing against their faces. 
They see before their eyes a political turn that is occurring and have marked it as a hinge period in U.S. political history. A period which has the potential to irreversibly change the course of world history against their interests.
They know that there will be no going back to the days when they could work in the shadows. They know that they must act now and they plan to do so under a Presidency of either Obama, Hillary Clinton or Donald Trump. For they see demographic, economic, and state and federal voting patterns are now threatening their power.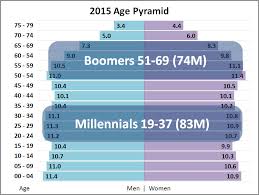 The Millennials are making their political and economic frustrations and anger known to the world. The millennials are defined as those born between 1981 to those reaching the age of 18 years of age in 2016. In 2015, the millennial generation population is over 70 million; it has surpassed the baby boom population which numbered over 60 million persons born between 1945 and 1964.[1] Their postmodern political preferences are now being felt. Old political boundaries mean nothing to them; justice, the environment, and their future means everything to them.
During the recent democratic party nomination process, the effect of postmodern millennial culture was a political quake. More than 80% of all votes for democratic party socialist Bernie Sanders were cast by millennials. It was a clear statement of their collective sentiment for social change. For them, the prospect of Hillary Clinton becoming president of the United States is cause for them to have high anxiety and for good reasons.
Hillary Clinton is unalterably tied to and personally loyal to Wall Street financial interests. Millennials know that her husband Bill Clinton signed into law the repeal of the Glass-Steagall act of 1933 which set in motion the economic collapse of 2008. They know Bill Clinton signed into law the welfare reformation act. They know that Bill Clinton signed into law N.A.F.T.A. All at the behest of Wall Street and corporate interests. They know it has cost them uncounted thousands of jobs. They know that it was Bill and Hillary Clinton who signed into law outrageous prison sentences for petty non-violent drug offenders.  They know that Hillary Clinton is duplicitous by design.
Millennials know that the Clinton Foundation has clear international conflicts of interests ranging from deals with shady individuals, foreign corporations to nation states such as Saudi Arabia. All of that underscores to millennials that there will be no respite from their lives of debt. Even now, 31% of all Federal assets are student loans over 1.2 trillion dollars.[2] The Federal Government has become dependent on students remaining in financial debt for student loans for life.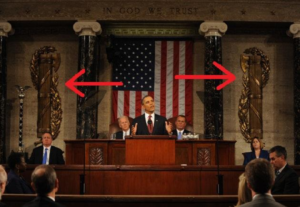 Millennials know that they are being slowly enclosed within the walls of a new kind of color blind global slave plantation. A plantation system which approximates the Roman Empire more than any other since ancient Rome. They know what that means for them. The 'Fasces' will be carried by a new global legal system with a mercenary global military to back it up. Millennials know that if they do not act now they will not have the freedom to act in the near future.
Millions of millennials are and will continue to be under employed at low paying jobs in the service sector economy and forced to live at home with their parents well into their 30s with no change in sight. They have therefore beaten a new path.
Millennials have sought an anti-neo-liberal and Republican path because they have no confidence in the political status quo. That has led the power elite to political panic and mayhem on the streets of America. For the first time in over 100 years we are seeing a democratic nominee, Hillary Clinton, supported by both a fractured and corrupt democratic party combined with corrupt republicans. Republicans who have abandoned the GOP because a national revolt by disenfranchised grass root 'white' Americans have gutted the Republican Party.  
New political sentiments driven by a new born national conscience are threatening to redistribute the wealth of the power elite and restructure its armed guard…the sheriffs' and police departments. Thus, the TPP is an instrument for the elite to maintain their wealth and power.
The TPP has an ultimate aim. Their aim is to take away Federal and State judicial jurisdiction over corporations in the TPP from all future generations of the U.S regardless of race and gender. They aim to do that because they know that if they don't take away Federal and State judicial jurisdition over the TPP then any law passed in their favor under either Hillary Clinton or Donald Trump will be repealed after one or the other leaves office. They know they have lost control over the two party system; thus they will be less able to manipulate nominees to power. The power elite know that a whole new political order is on the horizon. They are running frenzied at the mere thought of it.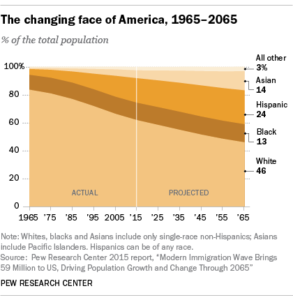 The power elite face yet another problem looming on the horizon. It was reported by the Pew Research Center in June of 2016 that: "The bureau's (Census Bureau) estimates for July 1, 2015, released today, say that just over half – 50.2% – of U.S. babies younger than 1-year-old were racial or ethnic minorities. In sheer numbers, there were 1,995,102 minority babies compared with 1,982,936 non-Hispanic white infants, according to the census estimates."[3] Assuming conditions remain more or less the same, a higher birth rate of racial minority infants will continue resulting in a majority non-white U.S. population.
The days when the fallacious racial strategy of 'appeal to the silent majority' to garner votes are over. So now the power elite have a big problem because most of the wealth in the United States and the world is concentrated in the hands of a small group of about 10% of the white population. They can no longer rely on old majority numbers.
So what of the United State military? What role will it play? There has already been a corporate coup d'etat of the U.S. military. For example, it was reported by 'Citizens for Responsibility and Ethics' in Washington D.C. and 'the Brave New Foundation' that "…70% of retired three and four star generals took jobs with defense contractors or consultants."[4]
That fact demonstrates that the U.S. military has been for over 100 years infiltrated by Wall Street and corporate money. Money and the manufacturers of war materials actually control the military just as police and sheriffs' departments across the nation control city politicians when it is in their interests to do so.
The cooptation of the United States military by TPP courts will give TPP the global muscle to enforce its corporate legal jurisdiction as the military has done for domestic corporations since its inception.[5]
Finally, for the power elite, U.S. citizens must be disarmed. If Hillary Clinton is elected she will appoint a Supreme Court Justice or justices who will swing court voting in that direction. It will give the court a majority vote in some obscure case which makes its way up the court system. The Second Amendment will be so watered down that over time only shot guns will be lawful in one's home.
The de facto repeal of the second amendment to the United States Constitution is viewed by the power elite as necessary. They see it as necessary because the power elite fear an armed citizenry and know it cannot be subordinated to tyranny whether that tyranny is foreign or domestic. If and when the above plans come to fruition it will be the end of the United States of America as a sovereign nation.
The Millennials and every generation which follows after them will lose their constitutional power to reverse decisions made by the Investors State Dispute Settlement (ISDS) court if they are not proactive in changing the political status quo.  
[1] Millennials Overtake Baby Boomers as America's Largest Generation, Pew Research, 25 April 2016
[2] The Fed's Financial Accounts: What is Uncle Sam's Largest Asset? By Jill Mislinski, June 13, 2016
[3] It's official: Minority babies are the majority among the nation's infants, but only just…" by D'vera Cohen, June 23, 2016, Pew Research Center
[4] Report: 70 Percent of Retired Generals Took Jobs with Defense Contractors or Consultants, by Luke Johnson, Huffington Post, Nov. 20, 2012
[5] War is a Racket, by Smedly Butler