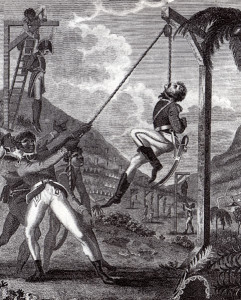 The demographic changes occurring in Europe are not the result of an invasion by Muslims and other peoples of the old colonies of Europe. Those demographic changes are the result of an invitation extended to people of the old European colonies to fill the population vacuum of a dying Europe.
When a nation's birth rate falls below 2.1 babies born per year for women between the ages of 15 and 45 that nation is in decline and will eventually cease to have the power to resist its collapse. Such a collapse is analogous to the breakdown of the body's immune system. That is what is happening in France throughout Europe and in the United States.
'Necessity is the mother of invention.' Pragmatists understand that principle and work within its context. What nations like France are forced to do is to import people from its old colonial possessions in Africa and the Caribbean to fill the vacuum caused by its declining fertility rate.
The declining fertility rate is occurring because French women like most women in the Western World have opted to have careers, to not marry, and to not have babies or if so to have one baby out of wedlock.  Thus, with an aging population and with too few young people in the active population to support its aged and child populations France is pinned in a corner. French leaders and demographers know something which they are not communicating to the French people.
France must change if it is to have a viable economy. Demographers know that it is Muslim and other ethnic minority women who are keeping the French fertility rate from complete collapse. Those women are giving to France a demographic transfusion so that France will not die. Thus, France has pulled its last colonial card. That card is to exploit the fertility of its minority populations so that France can live.
The fact is French culture has changed; France is France only in name.  It like most Western Nations today  is still enraptured by its past; it is driving along the freeway of history looking through a small rear view mirror like an aging movie star and fails to look forward to see through the wide front window at a picture of the new France down the road.
The fact that a large percentage of those imported people are Muslims is a testimony to what many historians have observed to have happened over and over again throughout history. Ancient Rome is the classic example. Greed and war drove Ancient Rome to death. And what eventually filled the vacuum created by the collapse of Rome was Islam.
The old colonies of the French Empire where purposely economically repressed and kept backward as they are today kept in national debt by the world banking establishment. All those tactics were done so that the old France could more easily exploit them economically. For the French then their motto was 'party over here!'.
'Now the chickens have come home to roost.' The French people must now invite an invasion of their nation for the sake of its national survival and there is no way out unless it chooses to scale down its economy and become a European backwater nation.  But the ruling elite of France will not choose that option; France wants to continue in the global economic competition for supremacy. France has its pride, but pride goeth before a fall.  For that reason France will be humbled; France will accept a new culture as its national identity.
http://www.spreaker.com/user/themalcolmxsociety/judge-not-by-appearances