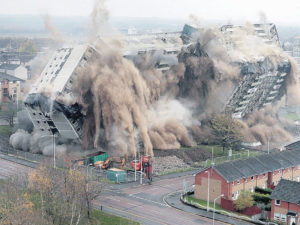 A report by Reuters on December 19, 2016, written by M.B. Bell and Joshua Schneyer, identified thousands of areas across the United States where lead poisoning is worse than it is in Flint, Michigan: "A Reuter examination of lead testing results across the country found almost 3000 areas with poisoning rates far higher than in the tainted Michigan City." Reuters stopped their count at 3000. There are thousands more.
For over 100 years, scientists and scholars have known of the deleterious effects of lead poisoning on the human body particularly the brain in young and old persons. But we will not rehash the scientific findings of the specific effects of lead poisoning in this article. Nor shall we examine the criminal proceedings now in process against those responsible for the lead poisoning disaster in Flint, Michigan. Those subjects are not the main point I want to make here because there is another crisis looming on the horizon and it will be a collateral effect of lead testing results across the nation.
A demographic crisis is forming. It will displace millions of Descendants of Slaves out of inner cities across the United States. The crisis will put gentrification into hyper-drive and there will be no stopping it from happening because there are no credible reasons to make the argument that it would not be legal nor is there a persuasive moral argument that it should not happen.
Bell and Schneyer identified Flint, Michigan; we can add to that Detroit; Chicago, Illinois. They also identified the city of Baltimore, Maryland; Missouri;  Milwaukee, Wisconsin; Cleveland, Ohio; Philadelphia and Harrisburg, Pennsylvania; South Bend, Indiana. But there are thousands more cities across the nation wherein children and adults suffer brain damage due to lead poisoning.  
Let me put it another way, it will be the great migration in reverse. But this time with no hope of a higher quality of life in an industrial urban setting with plenty of blue collar and domestic jobs.[1] What is going to happen may or may not be more pressing because of Donald Trump's election to be our 45th President of the United States.
It is not a Republican nor Democratic nor Libertarian scheme, for the political bosses are but emissaries; rather, it is a corporate scheme to turn leaded inner city infrastructures into healthy and vibrant life centers with plush recreational parks for the power elite.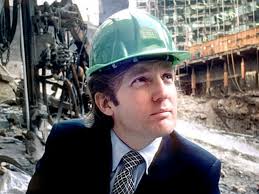 Donald Trump will become the President of the United States on January 20, 2017. He is uniquely qualified to carry the corporate ball down field and to make their plan a reality because his expertise is in the field of building construction and eminent domain. When they see an opening in the line, corporate America crashes everything and moves the ball through it.They will be awarded billions of tax payer dollars by getting government contracts. They will for the most part be white owned companies. 
That begs the question: what will be the rational used to trigger the crisis? My answer is that it will be based upon 'condemnation policy' for public health and safety purposes. It will be legal. Lead infested infrastructures are a cause for public health and safety action by local, state, and federal governments. The U.S. Constitution gives governments the legal authority to have such policy.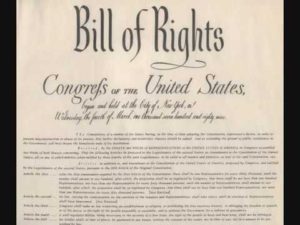 The Fifth Amendment of the U.S. Constitution provides for the legal acquisition of private property under what is called 'eminent domain'. Therein it states: "…nor be deprived of life, liberty, or property, without due process of law; nor shall private property be taken for public use, without just compensation."
What that means is that governments have a legal duty. Governments must provide due process of law to the property owner. Governments must serve a legal or natural person who owns the property a notice of the date and place a court proceeding is to take place. They must cite the law upon which such a notice is based. Governments must make it clear that their aim is to take away the property of the holder of title. Governments must provide for such a private owner a day in court to argue why the government has no legal or rational basis to take their property.
Secondly, if a government takes a private property then it must pay the owner fair market value for that property. Then and only then can a government legally take private property for public use or purposes.
Supreme Court decisions have expanded the limits of governments' right to seize private property from owners. Those decisions are of vital importance to us because they will enable us to see the corporate strategy or play book for taking lead infested environments and booting out descendants of slaves.
The problem that Descendants of Slaves have in relation to eminent domain is more complex now than ever before. Keep this in mind, most Descendants of Slaves who live within inner cities where lead is a public health and safety issue…do not own the property wherein they live. That means that: 1. No notice will be given to them of court proceedings to take property; they will usually get 30 to 60 days to move, and 2. though the owners will get fair market value compensation from government, the fact is that most Descendants of Slaves will get no compensation whatsoever. With little or no money and priced out of high rent neighborhoods, most Descendants of Slaves will have nowhere to go.[2] New Supreme Court decisions now make all of this not just possible but highly likely.
In Kelo v. City of New London,[3] 545 U.S. 469 (2005), the Supreme Court of the United States held that  the use of eminent domain to transfer land from one private owner to another private owner to further economic development is constitutional: "In a 5–4 decision, the Court held that the general benefits a community enjoyed from economic growth qualified private redevelopment plans as a permissible "public use" under the Takings Clause of the Fifth Amendment." That decision made 'public use takings' synonymous with 'public purpose'. The court privatized the 5th amendment takings clause.  If a company can prove that it plans the broad and vague phrase 'public purpose' to a court, then it can legally take private property and remarket it for profit.
The test employed under Kelo v. City of New London is a simple one: "…if an economic project creates new jobs, increases taxes and other revenues, and revitalizes a depressed (even if not blighted) urban area, it qualifies as a public use." Justice Stevens wrote in that decision: "the Court long ago rejected any literal requirement that condemned property be put into use for the general public"[4] The foundation has been laid. Cities across the nation will take advantage of this diction to attract a wealthier population while pushing out poor whites and descendants of slaves.
There will be many other collateral effects. Some will be beneficial. For example, there will be a steep decline in black on black homicide and violent crime. There will be a steep decline in the number of Descendants of Slaves incarcerated. There will be a steep decline in the number children who are exposed to lead and other heavy metal toxins. Just to name a few.
Some of the harmful collateral effects will be increased poverty among descendants of slaves; few jobs which provide a livable wage; greater spatial difficulty accessing vocational and college institutions; the end of national grass root social justice organizations which depend upon a concentrated population of Descendants of Slaves for support; social alienation among poor and wealthy Descendants of Slaves; drug abuse will increase; fertility rates will decrease even lower than now; the marriage rate will continue to decline and will become the lowest in the nation; the traditional 'black church' will wither away.
The black church will be replaced by ecumenical churches which abandon Descendants of Slaves primarily because they are generally poor. Instead they will reach out to non-descendants of slaves as the religious priests struggle to keep their revenue streams fluid; and lastly, there will be an increase in more psychopathic individuals making claims to you on social media that you should give them your money.[5]
The fabric and texture of the lives of Descendants of Slaves in America is about to undergo such a radical change that many will suffer what the sociologist Emile Durkheim described as 'anomie'. Consequently, suicide rates among Descendants of Slaves will rise significantly over the next 10 years.
Adding to the overall post-modern disenfranchisement of Descendants of Slaves is new technology. New technologies such as Nano technology, Bio- technology, Robotic technology or artificial intelligence, and an increasing demand for brain driven workers has made most Descendants of Slaves literally obsolete.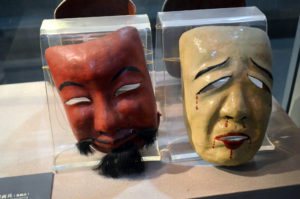 Great play writers know that there are only three ideal types in drama. One is comedy. One is tragedy. And one is a combination of both called…tragicomedy. Descendants of Slaves have no doubt played all three of these types for three centuries and continue to do so. 
But all plays must inevitably come to an end. So, now, the curtain draws slowly on this one, too. I know you want to hear something good, something positive for the new year. You want to see fireworks; sparklers and such. But I'm not going to lie to you. I don't want your money because I know what true wealth is; and I don't need you to be up in my face crowd pleasing me.  So, I don't need to sugar coat what I say to you.  It will be an unhappy new year for Descendants of Slaves.
[1] The Great Migration was the movement of 6 million African-Americans out of the rural Southern United States to the urban Northeast, Midwest, and West that occurred between 1910 and 1970. Wikipedia
[2] Section 8 housing will place many of them far out into the suburbs.
[3] 545 U.S. 469 (2005)
[4] 545 U.S. 469
[5] This can already be seen on Go Fund Me cites as well as You-tube, Facebook, et al.