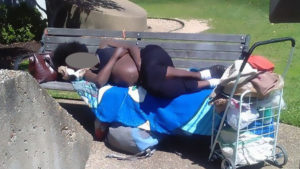 Tragic days of loneliness and poverty lay ahead for females who are descendants of slaves. Tragic because most of them have been set up for elimination by their government.
That should come as no surprise to anyone because we have always needed to live with more suspicion than others that government will eventually and intentionally wrong us all.
But the suffering of black women is compounded by betrayal. Betrayal, by grandsons of the males with whom their grand- mothers shared the hull of slave ships; by grandsons of the men their grandmothers stood next to while sharecropping throughout the south; by grandsons of the men for whom their grandmothers wept when their manhood was stripped from them; by the grandsons of men their mothers wept for while they were being lynched; by grandsons of those men with whom their grand-mothers stood beside in righteous struggle. All have turned their backs on black women today.
The betrayal by those black men is both emotional and physical. But even worse it is the chorus of disrespect from those same men which penetrate deep into the psyche of black women and kills the soul.
It's not as though even some of their experiences in the United States have been happy. Happiness has always illuded African American females in the United States; if happiness is the fulfillment of desire, then there can be no happiness for black women in the United States.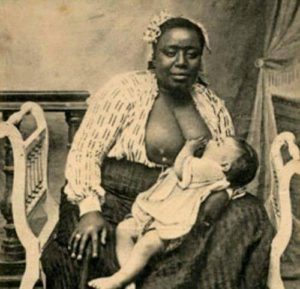 It does not help that many black women show their near-sightedness by lending so much effort to tow a line for fly by night white feminist movements or organizations. From those which have an LBGT agenda to those which use black women for neo-liberal or right wing conservative agendas, after the 'movement' after the 'demonstration', the average black women will go home to their impoverished neighborhoods while the average white women will go home to security, opportunity, and wealth.
Even for those groups which exploit their adoration for God, black women have been the forty-mule team pulling the political cart for others. The ironies are that 1) none of their support for white groups will convert to dollars and cents for them when they need it. It never has. And, 2) fewer and fewer African American women are able or willing to expend the energy to cooperate with a man to tow a family line.
Nevertheless, for their sake, the fact book must be opened.  We cannot turn our faces away from the pages which describe future political betrayals and the resultant fallout which will be their shattered lives.
My words are taken from a page in the fact book. My words describe an unhappy time; it is what the facts on the page compel me to write.
At this late date, the range of alternative paths leading black women away to a better situation in the future has become as narrow as a pin head. That makes me think trouble for most black women is inevitable. Let me lay out some facts.

 A large percentage of up to 60% of African American women will be on the verge of a catastrophic economic collapse by the year 2050. 
 They will face homelessness in their old age, poor health, a steep decline in their individual life spans, and a consequent decline in the average life span of all African American women.
There are many reasons to conclude that what is instore for millions of black women will be a greater social challenge than that of the African American male incarceration rate in the 20th and 21st centuries.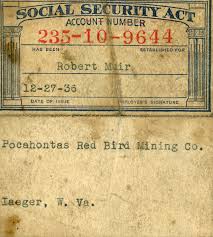 It is a problem we can clearly see as one would see a storm on the horizon. Like a growing storm, we can see the growing dysfunction of the New Deal Social Security safety net implemented by the Roosevelt administration in 1936.
The Social Security administration has announced that by 2034 it will no longer have money to meet the needs of people retiring at the age of 65 and over.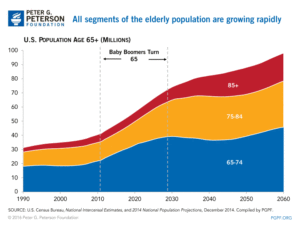 Fifty-three percent of the retirement age population depend solely on the guarantee of receiving a social security check to live on after they can no longer work. But that guarantee is in jeopardy because the vault is empty.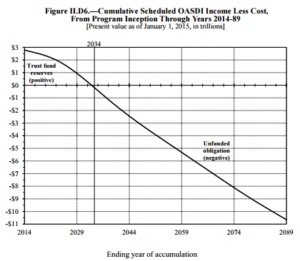 There will be no money for 5,942,385 Generation X and Millennial Black women 64 to 84 by the year 2034. They will need social security benefits to survive in their old age. There will be none. It is projected that the social security administration will go unfunded to the end of the 21st century. But this coming social catastrophe will not have arisen out of a vacuum.
 Intersecting lines of no Marriage and no Children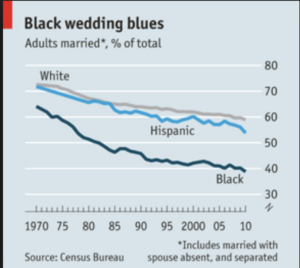 As of 2010, 61% of African American women were not married. That is the lowest ethnic marriage rate in the nation. The downward trend in marriages between black males and females will continue. In 2050, the majority female Descendants of Slaves will be unmarried. Most will have never been married. Most of them will never marry. The same will hold true for Descendants of slave males. Generally, that will translate into further economic and emotional instability. 
It means many who live long enough to reach 65 to 70 years of age will be too weak and old to work. They will be alone because they will not have the emotional, material, and moral support of a husband.
A recent study released by the Federal Reserve Bank highlights that only 18% of black families have two earner households.[1] That fact makes it clear that most black women can't save money. Therefore, Black women will not only be alone but they will be without money. Many black women will be on the street; they will be reduced to begging. No one will care.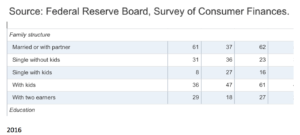 As of 2012, the total fertility rate for African American females was 1.8. Compared to Asian Americans at 1.6, that is close to the lowest ethnic fertility rate in the nation of 1.3.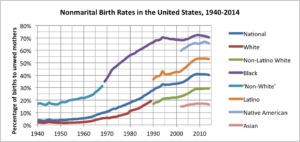 A very large number of black women will have no children or will have had only one child by 2034. Probably, that one child will be financially unable to render support for their mother. What it means is that there will be no extended family support network for most black women.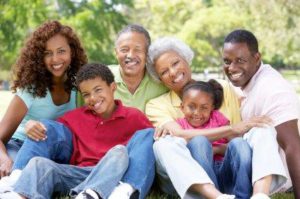 For over 150 years, African American women benefited from having strong extended family networks which included husbands, sisters, brothers, children, and grand-children, and cousins.
Those net-works provided an emotional and economic safety net for them in old age. But traditional family networks will no longer exist in 2050. We are at the end of both the nuclear and extended family networks. We are at the end of a time when the family will be known as a utilitarian value among black people.
Whether it should be thought of that way or not is a moral issue. I believe family does have value. But all current evidence compels me to accept the fact that many black people no longer believe that families united by husband and wife have value worth preserving.
 Intersecting Lines of Poverty and Poor Health
Intersecting with the breakdown of family structure is the rise of poverty and poor physical and mental health among black women. African American women will begin to  suffer staggering health problems  as we move deeper into the 21st century. Another page in the fact book.
Recently, the Center for Disease Control released a report which said in part that the overall health of African American women is deteriorating rapidly: "…Researchers say the issue has no single cause, but persistent poverty, inadequate healthcare and higher risk factors such as high blood-pressure, obesity and diabetes impact black women at a higher rate."[2] But there are wealth issues, too.
Another study revealed that the median wealth for single black women is $5.00 dollars compared to 42,600.00 for white women between the ages of 36 to 49. That is correlated with decreased savings for retirement among seventy-two percent of both Generation X and Millennial African American females.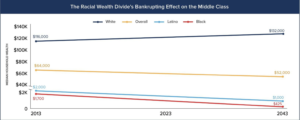 Many of them will still be burdened by college debt and cost of living expenses during their productive years, for those reasons they will not be able to save money when they are young. Their lives reduced in value to a repetitive act of trying without ever reaching security they will sink below the poverty line like ships hit by a torpedo. And there won't be life-jackets to save them.
Most black females will not inherit wealth from their baby boom parents because by 2024 the median value of assets or wealth held by African Americans is generally projected to be about $1,200.00 dollars compared to assets or wealth held by whites at over $122,366.00 dollars. There will be no major generational transfer of wealth among black people in general and black women in particular.
Saving money for the future will be problematic for other reasons as well. Monetary inflation has increased on average about 3% per year for over 100 years. That means a dollar in your hand today will be devalued by three cents within a year and every year thereafter such that within 16 years that same dollar will have lost 50% of its current purchasing value.
That means that the dollar today will buy less for you in 20 years. It means that the only way for you to keep up with the cost of living is to get at least a 3% cost of living raise in your income every year.
If people have a fixed income or no income, then it will be impossible for them to keep up with the increasing cost of living. That means food and rental cost will be too much for them to afford. It means that most black women will be forced to eat junk food and live on the streets in their old age. Will there be ghetto options?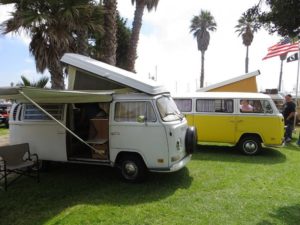 Maybe they will live in abandoned cars renovated to provide shelter. That will be sad.
But by 2060, the masses will have no compassionate sentiment for black women because the masses will have adapted to their status as the underclass and will perceive black women as having no utilitarian value to society. They will show them no concern. 
The Number of Elderly is Rising: Who Will Support Them?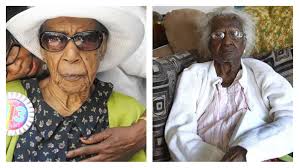 As of 2018, there are approximately 50 million people over the age of 65. That number is expected to increase to 74 million by 2034 and 81 million by 2050. The question is who will support them financially? Debates are taking place now. Those debates will steer millions of black women down a track.
Congress is debating the issue of the Dream Act or D.A.C.A. as I speak. The Trump administration wants to end the 'chain policy' which allows immigrants to bring family members into the nation.
The Democratic Congress wants to keep that policy and allow millions of illegal immigrants to stay in the nation.
Trump wants to build a border wall to keep illegal immigrants out of the nation.
But Democrats know that without a continued influx of both legal and illegal immigrants there will not be enough low wage people to pay taxes.
Without enough people in the active or working population to pay the necessary amount of taxes into social security, the Federal Government will face bankruptcy because it will be overburdened with the poor and its massive military expenditures as well as rising climate change costs. Just printing more money by the U.S. Treasury Department won't remedy the problems because the amount of money issued to the aged will have very little purchasing power.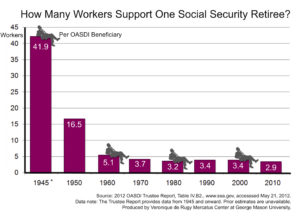 If the Republicans win, they will allow social security to collapse under the colossal weight of millions of dependent people; given that scenario, most black women will lose everything. Many will die prematurely. White Supremacists will say 'good'.
If the progressives win they will increase state and Federal taxation on the rich and unskilled working population of immigrants. More companies will flee the nation. The result will be the spread of poverty. The government may restrict migration out of the country so that it can hold workers.
Unskilled workers will be trapped doing low wage service and non-industrial kinds of work. They will be unable to keep up with the cost of living. They will be virtual slaves.
Also, the Democratic think tanks are not factoring in the number of immigrant dependents and the burden that they will have on local, county, and state welfare systems nor the increasing cost due to global climate change damages that will occur regularly throughout the 21st century. Then it all falls apart. States and the Federal government will fight over taxation priority.  
But the Federal government will dominate the field.  Consequently, many states will fall to the level of third world poverty for its lower-class citizens.
In response to that, taxation burdens will grow from what it takes now to pay your taxes out of your annual income, about three months, to four months of your annual income.
Consequently, if Democrats prevail, Congress and State legislatures will be forced to cut social welfare programs for the poor by at least 30%. Black women will be the big losers because the costs to State and Federal governments to cover the cost of climate change damages will take priority over their social needs.
 Individualism or Collectivism?
Family is a collective endeavor. Family is a business. Family requires the highest degree of unity between males and females to achieve material and spiritual success. Historically, family members have supported one another in a variety of ways.
On the other hand, individualism is the polar-opposite of collectivism; individualism is the belief in self-interested promotion above all others.
Family unity cannot be preserved nor success achieved between men and women if, at the same time, they are committed to individualism as a way of life.
At some point in the past, both male and female descendants of slaves bought the notion and practice of individualism. The subscription to individualism has been a disaster for both. It has resulted in the destruction of family as we once knew it because family is no longer a meaningful practical way of life.
Consequently, we have been atomized; involved solely in our own spheres of interests while the turf we share and stand upon evaporates beneath our feet causing us all to free-fall.
Are there some viable choices which can be made now to avoid such a disaster?
Unless we become more collectivist in our social relations, the fact book describes an economic free-fall as being the most likely fate for millions of African American females.
[1] Federal Reserve Bank, 2016
[2]Maternal health statistics staggering for black women, Rehema Ellis, Molly Roecker and Janelle Richards, Jan. 17, 2018and Janelle Richards / Jan.17.2018 / 7:56 AM ET and Janelle Richards / Jan.17.2018 / 7:56 AM ET Richards / Jan.17.2018 / 7:56 AM ET