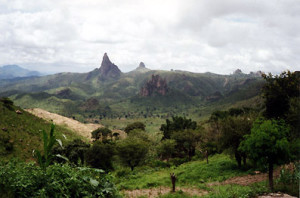 In 1884 I was colonized by the Germans who, with a reign of brutality, created plantations that served the citizens of their homeland. This was part of a sharing deal of Africa by the European countries.
During the outbreak of the First World War in 1914, France along with its allies won and I was again colonized by the French whose rule was characterized by duplicity and exploitation.
About 10% of my territory [north, west, south, and west] was under the British rule that, through indirect administration, showed little interest in the region.
From 1914-1960, French rule dominated my territory. The France made French the official language while English was made the official language of the portion it controlled.
For half a century, those two nations, skilled in the art of exploitation, taught a small group of my people how to manage an administration using the skills taught to them by the west while expanding the cocoa, banana, and coffee plantations left by the Germany.
The selected few who assisted the colonizers had a fragmented education and had never been the real rulers of my people. The colonizers worked in collaboration with their missionaries whose primary tool was the Christian religion. They indoctrinated my people in the art of submission, and blind faith in the absence of reasoning. Parallel to that the colonizers defined new rules while criminalizing most traditional values.                                    
While wondering why my people had been so vulnerable, I took delight in those who had the courage to fight for independence so that my name could be restored to its honorable state. As such, in 1960, I got my independence and my people were joyful to be liberated from the masters whose rule had demonstrated with clarity that it served primarily the interests of the colonizer.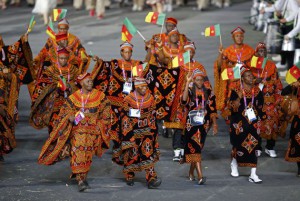 My first president Ahmadou Ahidjo, a young man known for his courage and ambitious moves, instituted a one party system: the Cameroon National Party, a practice which was common among my fellow states.
With the objective to unify a territory with almost 250 ethnic groups, one party seemed to be the best way to harmonize a heterogeneous social landscape, and the public administration played a great role in this integration. 
By 1982, Ahmadou Ahidjo resigned and assigned Paul Biya as the successor. A decade later, a wave of democratization was sweeping across many nations and I was not excluded. But despite many constitutional reforms designed to conform to democratic principles, Paul Biya is still in power, thereby making me, Cameroon, a new pontificate State, or more correctly a democratic caliphate where power is being concentrated disproportionately at the top and uprooted at the bottom.
The result of this is the destruction of the dream that my people had. Freeing themselves from their former colonial masters has led them into the snares of new masters who continue not only to neglect their own welfare but remain loyal to those former patrons who continue to exploit them using the present leaders – the comprador bureaucracy.
It is this system of bureaucracy that has led to the corruption of the idea of independence. Allegiance is still paid to the former colonial master who takes pride in the misery of my people to create a good name through dependence on charity, international aide, an activity already criminalized in its conception, execution, and evaluation.
Although I have been patient and in pain waiting for my people to grow in maturity, I have realized that I am running out of time and out of patience. I had said to myself that they had to make errors and learn from their mistakes but, regrettably, these mistakes seem to be normalized, internalized, and even institutionalized in some cases.
For example, the modification of the constitution in 2008 removed limitation to presidential mandates thereby giving the present caliph, who is already 81 years of age, the possibility to run for office again in 2018. That modification despite that fact he has a record of unmatched mediocrity in the domain of governance and economy.
To sustain such unconventional norms, intellectuals have been bought off or skillfully eliminated in order to limit critics. While journalists have been killed, and others driven into exile, the opposition has been carefully weakened thus leaving only the president to appear to be the most capable political man under the circumstances.
This patrimonial rule, rooted in a tradition of uncontested authority, pride, non discursive deliberations and inevitable corruption, puts me in a situation of paralysis where I remain immobile, angry, sad, frustrated, morose, and jealous. I feel that way especially when I see my brothers of the same age making progress: Indonesia, China, Dubai, Thailand, Brazil etc.
But then, I have always held that society always corrects itself. In fact, many other societies have corrected their past errors and have made progress and left their bad ways aside. With time and patience running against me, I have found this situation a little different and slow. When I question the fundamental nature of man, I see that it is one, and such a premise leads me to the conclusion that the processes shall be certainly different but the result shall be the same: change in favor of fellow man and society.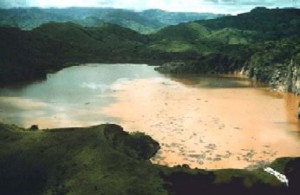 Before being optimistic, I have always reminded myself that it is still dark, and that the situation remains scary especially with regard to the urgency of the situation. For example; when agriculture flourished in the 70s, I remember officials from South Korea who came to visit my leaders to learn how they could make similar triumphs. But in a few years, South Korea had made progress in all domains of life while my own people languish under the ambush a deceitful rule. I feel betrayed.
While the per capita GDP of a South Korean is about $30.000.00 a year, that of my citizens is barely $1,300.00. But I have been generous enough. Although I have a vast territory with about 13% arable land of which just 2% is in active exploitation, my people still import almost 400,000 tons of rice at the cost of about $200 million.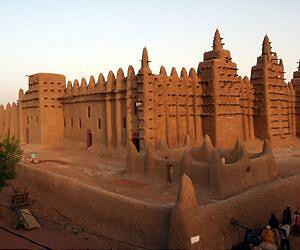 My kindness has been boundless to my people, besides tolerance, I have given them gold, diamond, cobalt, aluminum, oil, bauxite, nickel, retile just to name a few. What my brothers and sisters in Japan have only up to 10%, I have them all in abundance. But it is not serving the best interest of my people. So, I have decided to keep my promise. These resources shall remain in my good earth, but if leaders don't change their ways, they shall remain in servitude due to their own ignorance, greed, and injustice.
I am Cameroon, presently in a paradox;
A big nation with small realizations;
Many resources but little to show for it;
Too many intellectuals but few productions;
Fertile fields but hungry citizens;
Consume what I don't produce but produce what I don't consume;
Good laws but unjust application;