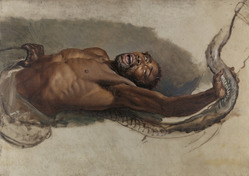 Today, I was thinking about a geological process called tectonic plate drift. For hundreds of millions of years, the continents we live on have been drifting or floating on top of the earth's mantle. The mantle has plasticity and is a molten rock part of the earth's interior. It churns by the force of gravity and by the heating up and cooling down of the molten rock.
 The result of this repetitive temperature variation in the mantle is that the surface of the earth undergoes continuous change in its continental positions and thus makes different continental formations over vast periods of time. Sometimes they are together as a whole and sometimes the continents fragment into many parts. The cycle goes on and on. 
This constant flux and instability then turned my thoughts to the very complex and dysfunctional social, environmental, and political situation we live in. On all levels, the United States is in crises mode as is the entire world.
On the social horizon, there are no sound logical solutions to the countless problems we face. That is so because the dramatic stage whereon we act out our lives was founded upon false ideas. The idea that some people are born to be slaves or that society is a mirror image of predator and prey relations in the wilds. That kind of illogical thinking inevitably makes more links in a long chain of destructive decisions and actions which warp the fabric of our social relations.   
The philosopher Plato understood the inevitable end of illogical thinking. He made it clear in his 'Allegory of the Cave' that those who reason on false premises or shadows on the wall are doomed to spiritual emptiness and ultimate social collapse. 
I understand both scientifically and spiritually what is driving the mass dysfunction which makes America a very sick society. Increased suicide rates, increased prescription drug addiction, and a decreasing human life span are all inconsistent with the myth of what America is suppose to stand for. 
I know that most human beings are driven by their organic unconscious biological instincts namely fear and sexuality. But in combination with those basic animal instincts there generally exists very poor logical thinking exercised most of the time by most people. That is precisely why events go awry. 
For example, why would a person who is obese and at risk for dozens of diseases and a premature death continue to consume a diet that will ultimately kill him or her? Why would they allow their children to do so? Knowing full well that what confronts them are but two alternatives: change or die.
I understand that some very intelligent people understand those unconscious biological drives. They have worked hard to master methods of unconscious population manipulation for the sole purposes of economically exploiting the environment, control of mass populations of people, and ruling over them politically. Despite the intelligence of the power elite they intentionally do wrong to others for monetary profit or simply for pleasure. That fact underscores to me what their core beliefs are.
Some intelligent people who are determined to benefit themselves at the expense of others believe in and practice scientific racism or social Darwinism. Social Darwinism is predicated on the fallacious premise that there is an absolute natural standard of fitness by means of which unfit human beings can be identified. From that premise, it is deduced that once the unfit are identified they can be eliminated effectively washing the gene pool clean and making it fit.
A glaring antithesis to their claim that there is an absolute standard of natural human fitness is their claim that evolutionary change is a law of organic nature. Their argument for evolutionary change is antithetical to their idea of an absolute standard of fitness because evolutionary change presupposes genetic and phenotypical maladjustment to a broader natural environment.  In short, evolutionary change means that a specie is in a constant a state of unfitness, and thus on the chopping block, and subject for natural elimination.  
This may seem a stretch, but for example, a pattern of lowered human I.Q. in a population could be a signal of human brain adaption in reverse. A cerebral reversal in humans to restore balance between the human species and nature at large.  Such a restoration of balance in the natural environment would save both  humans and nature from technological destruction.
Put another way, if we toxify the environment, in more or less the same proportion the environment toxifies our bodies. If we make nature at large infertile, then proportionately nature makes us infertile at large. We are at a disadvantage in that kind of action and reaction contest with nature because nature is bigger than us and because nature has masterfully eliminated trillions of species before us and yet continues to move along its course. I do not suggest that nature is personal; nature is very impersonal in its relation to us. It's just the way it does business.
Though such beliefs and practices expressed in mythological form by people date back far into ancient human history long before Charles Darwin wrote his book which gave rise to the phrase: "Survival of the Fit.", power elites down through the ages have practiced the survival of the fit ideology on the premise that human reason or rationality are necessarily to be driven by human unconscious instincts. The general acceptance of social Darwinism by most people today has made a wide pathway for the worst kind of people to ascend to the top of our social hierarchies where decisions affecting billions of people are made. The result is now a disaster.
For example, it has become an established fact that human industries have released billions of tons of carbon dioxide and methane into the atmosphere for over the last one hundred years. Those gases in the atmosphere are correlated with a 1-degree Celsius rise in global warming and extreme weather climate change over the last 100 years. Industries which polluted the atmosphere were allowed to operate despite the fact that it was reported by the Journal of Science in 1896 that the release of those gases caused by burning fossil fuels would cause a greenhouse effect thus making the earth surface temperature warmer. Why?
If we assume that intelligent people who owned those industries and politicians who legally sanctioned toxic industries knew how to do a basic scientific cost/benefit analysis or a risk analysis of the long term consequences of 'the greenhouse effect' on the global environment, that begs the question: why did they persist in doing what they knew would eventually cause a global crisis and death to billions of people in the future?
That answer is simple. Those intelligent psychopaths didn't give a flying ducks quack about the future of billions of people nor the planet earth hundreds of years into the future after they are dead. They viewed only short term benefits and costs to them during their life time.
They rationally concluded that what happens to the planet and the animals on it after they are dead is irrelevant to what they wanted in their life time. They are attracted to money, fame, power, control, status, prestige, and all other possible pleasures in their life time or in the here and now. They figured that once they were dead that nothing on earth or for that matter in the universe could either benefit or cost them nor put them at risk of harm because they believed that at death they simply cease to exist. They were selfish. It's that simple.
All intelligent psychopathic power elite, oligarchs, or tyrants operate on that same premise because they have no conscience nor the compassion or empathetic feelings associated with what we know to be human conscience. As a consequence, most people suffer politically from what is known as a kakistocracy. Kakistocracy means government controlled by the least qualified or most unprincipled citizens. Eventually, such people destroy other people along with themselves and are now working on the destruction of the world we have come to know as our home.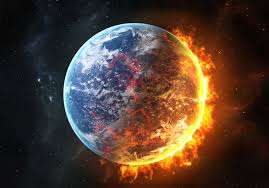 I understand that the kind of economic exploitation we suffer overlaps all societies and exists within every class or caste level, ethnicity or race everywhere in the world and that it has existed throughout history. It simply underscores the fact that we have yet to find a way to vet psychopaths out of our economic and political systems or to prevent them from infiltrating into our political systems.
I understand the connection between humans' biological instincts and social/economic slavery. Intelligent people who are also psychopathic know that they can enslave most people to do their will by addicting them to substances of all kinds ranging from food to drugs, material possessions and status, or false beliefs.  Or they can enslave most people by instilling in them fear of pain and or death.
Yet, people are at least minimally rational unless they are intellectually defective. So, most people are able to understand when they are being short changed and by whom as one would feel when he or she is cheated in a supermarket because they do not receive the correct change in exchange for a purchase.
But most people tacitly accept servitude to a power elite rather than choose to be free. In other words, they internalize subconsciously a self-image of being a slave and then through that internalized image interpret their social relations as inferior to the political and economic power elite. They then go about acting out accordingly. This is true everywhere despite the fact that cultures differ more or less throughout the world.
I started this talk with some thoughts I had on geographical continental drift. For me it indicates that no matter how powerful or large a thing may appear to be whether it be empires, nations, clans, tribes, and individuals, each and every one of them will come to its end and be destroyed.
If you are a scientist or scholar, then you know that that which begins in one form must end in another form according to the law of thermodynamics. If you are a follower of Jesus, then you know of the famous quote: "I am the Alpha and the Omega…the beginning and the end; the first and the last." If you are a Muslim, then you know the verse in the Quran: "We are not to be frustrated in changing your forms and creating you again in forms that you know not.".