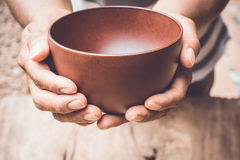 Whether we consciously acknowledge it or not, we are necessarily confronted everyday with certain unavoidable natural, economic, and political realities. For example, our need for food, for water, and for shelter; our need to be born healthy and into a family which provides us with a stable and structured material, emotional, and intellectual environment as well as our need to form meaningful relationships with those around us. Those conditions are all as natural as gravity. But barriers exist which challenge our ability to acquire those necessities. Some are natural and others are socially constructed. Our task is to overcome the ever present challenges to our existence.
A significant privation of any one of those conditions can retard our social development. If privations are severe enough, they can cause us to die prematurely before having ever had the opportunity to reach our highest stage of personal development. At its worst, significant social privations can dehumanize whole groups of people over time. We all want to avoid privation of the good things in life. We want what we think is good. But despite our best efforts we usually fall short at attaining what we believe to be good. That underscores another fact.

The fact is we are not always in conscious control of our situation. There are rational explanations for that fact but it is also because running parallel to what we consciously try to determine for ourselves are hidden irrational forces altering the designed outcome of our conscious choices. Those hidden irrational forces are like tiny metallic specks in the corners of a pair of dice making them roll off the course we design.
Inclosing the conscious sphere of our individual and collective lives is an even deeper natural reality. That reality is an unconscious yet very natural force. The unconscious is by weight a more powerful force than our rational efforts to design the best possible life for ourselves. That is so even though it's awesome power is never fully discerned by us on our narrowly defined stage of personal drama.
Our personal drama blinds us to the existence of the unconscious forces moving us. Over a vast number of years, some of us may turn and look back, intuitively, if not visually. At that time, we experience a sweeping comprehension of the varied unconscious effects of the unseen on our lives, or the lives of those around us, and the very world we perceive. For as we examine our past at that time we may see with both hindsight and insight an altered landscape as well as an altered mindscape.
We comprehend them both reshaped around us as well as in us. We might then say: things have changed and are changing beyond my power to stop or control the incessant re-combinations and permutations of things around us. Yes, a face seen in a mirror at 20 years of age one day has a reality check and sees itself in the same mirror at 80 years of age and realizes it has been running a gauntlet of nuanced types of very physical opposition.
That unconscious force which loads the dice against us governs the ebb and flow of whole populations of creatures, big and small, across the globe. On land and under oceans, lakes, rivers, and streams. There are few remedies to its onslaught.
Darwin called it natural selection, adaptation, mutation, and gene flow. Here, there is no escaping it.  We live by and in natural selection and we are subjects to that all powerful process of change. That change extends to social selection by conflict and competition. 
With a broadened vision, some of us eventually come to comprehend that we are adrift and continually carried away as chemical film is carried on the surface of a body of water by deep and powerful undercurrents. To where in the world, we don't know.
In time, maybe, some of us come to comprehend that we move with the ebb and flow of a great mass of human flesh. We can even feel it driving us through a wide biological undercurrent into ever shifting relational combinations.
We are tossed and turned in our lives by that unseen force. Our entering into and exiting varied personal drama is evidence of the unconscious as are the unpredictable outcomes which build up the social structures around our lives.
We know that there was no logical order to our coming to exist in the world; logical order was not nor could ever unravel the infinitely complex ever changing combination of things that bore us into a place to live out our lives. We are thrown about and where we land we are forced of necessity to just cope or if not, to die sooner than later.
We are in the world much more in the hand of blind chance than we are in the hand of conscious determination. We can be in such denial about our captivity. We blame ourselves for our captivity. Actually, we don't have significant power. It is not always our mistakes that foil our best efforts to rise above the muck and mud, rather it is that unseen natural force which courses along its way against our own.  
But that makes conscious self-determination even more precious to us; for it is the most unique characteristic among all life forms on earth. The bouquet was thrown and we caught it; we have it. For it is conscious self-determination which can raise us above the absolute unpredictable roll of the unconscious and give to us a slice of reason coupled with action to buffer us against its shocks. Take for example reproduction. The reproduction of another human being is a free choice exercised by us to make another human creature or not.
The reproduction of offspring is contingent on many conditions.  Assuming those many conditions are adequately met, the reproduction of offspring is like spring water flowing down from a high mountain top. From that flowing spring water, entire communities draw as would a thirsty man or woman draw from a well on a hot summer day.
By it, a population, from a bird's eye view, not spanning minutes, hours, and days but rather a view spanned over decades and centuries at a sweep would stand out as one living organism connected by a thread of DNA stretching back countless billions of years.
We would stand out literally as a transparent gooey chemical process among others in the atmosphere, but graced with a mysteriously endowed high intelligence. Intelligently, we can and do replenish ourselves and in so doing awaken at the dawn of every new generation a renewed people ready to struggle again.
But let's assume the opposite. What if the many contingent conditions for biological reproduction are not adequately met? Under such conditions, what should we expect? 
What does science say? For science and the methodology of science is to our understanding what sensation is to our body. Zoological experts say that the fitness of any individual or population is measured by the number of its offspring that survive to sire their own offspring and through which its unique genetic codes and culture are passed through the unconscious undercurrent from one generation to the next.[1] What relevance does that have to descendants of slaves in California? My answer is that Descendants of Slaves have no meaningful place within any social sphere in the state of California. Let me tell you why that is my thesis.
No Demographic Growth for Descendants of Slaves
I recently read a study published by the California Department of Finance which predicts statistically that there will be a significant decline in the population of descendants of slaves in California. It predicted a full 2 percent drop, from 7.3 percent in 1980 to 5.3 percent by 2030.   Such population decline can be observed in every city and town in California. What we observe cannot be dismissed as being merely a statistical dip; it is a growing trend.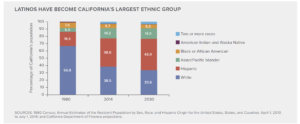 The End of Marriage For Descendants of Slaves
Marriage rates for DOS are correlated with DOS demographic decline. There has been a consistent decline in the marriage rate among descendants of slaves generally.  Even among college educated DOS, the marriage rate is in free fall. The Brookings Institute reported a study which found that 60% of black college graduates have never married.[2]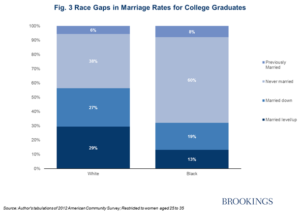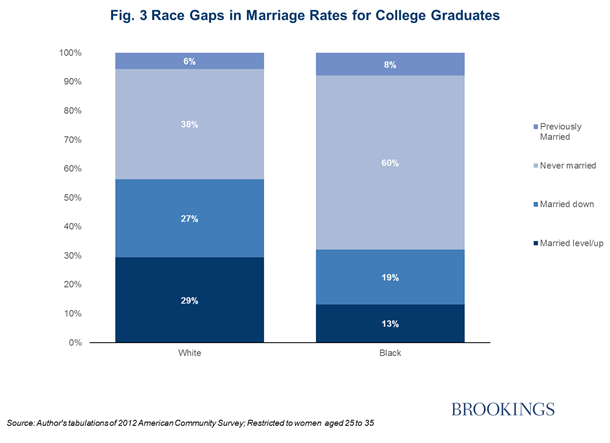 In an article published by Scholars Strategy Network, Dawne Mauzon states: "In 1960, 61% of blacks were married but by 2008 it was only 32%. Blacks also get divorced more often and remarry less frequently than whites."[3]  What other factors are correlated with the marriage decline among DOS?
Mauzon hypothesizes, and I quote: "In part, the men are just not there in many black communities." That is a social fact. It is normative for black adult males to be absent in black families. The chances are greater for that being the case than not. In California, 29% or 39, 451 of all black males are prison inmates.  
Furthermore, the Pew report revealed that DOS females have a narrowly defined preference list.[4] In short, most black women surveyed have high financial aspirations when it comes to choosing a mate.
No Marriage and Education Balance for Descendants of Slaves
The Pew Report went on to reveal that Black women prefer a well-educated black male. That preference exists although in California Black male enrollment at California State Universities is approximately 1.5 percent or 3,860 of the total student body of over 200,000 students. It is even worse at the California Universities where in the fall of 2016 at U.C. Berkeley there were only 393 black male freshmen of the 13,900 entering freshmen. At California Poly Technic State University San Luis Obispo, one of the most important engineering and architectural institutions in the nation, black males constitute less than 1 percent of the student body of 26,000 students. One must also keep in mind that a significant number of those are immigrant Africans or their descendants.
Thus, with a ratio of 1 African American Male for every 2 African American females at California State Universities, it is highly unlikely that the far more numerous females will match up with black males having equal educational credentials inside California.[5] That is a national pattern.
No Marriage and Financial Stability for Descendants of Slaves
Lastly, the Pew Research report revealed that 50% of black women surveyed want male financial stability as a precondition to marriage. That compared to only 25% of white women who wanted the same. This expectation is not what most black males can meet according to the Bureau of Labor Statistics. In California, 20% of descendants of slaves are at or below the poverty line; that is 1 out of every 5. Full employment for many is a thing of the past.
It was reported by the Bureau of Labor Statistics in 2015 that male descendants of slaves had an unemployment rate of 11% in the State of California.[6] That rate of DOS unemployment has become a constant since California lost between 30 and 40 percent of its manufacturing jobs over the course of the last three decades.
The California unemployment rate is twice as high as the national average. Black men are more likely to be in and out of employment more frequently than males of other ethnic groups. There are many reasons for that but suffice it to say that the reality of black male financial stability does not equate with what 50% of black females in that survey want.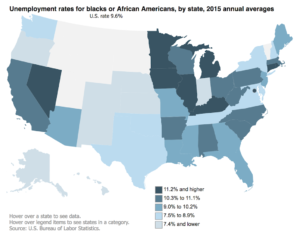 Those black females who want men who are financially stable will generally not find them in the private sector either. The loss of black businesses will be an unintended consequence of a declining black population and or communities in California. So, if you are African American, don't start your business in California unless you live in a densely-populated immigrant African community or have White and or Hispanic patronage. Generally, black businesses are suffering and withering away. There will be a dearth of financially viable black men from those job markets for black women who want to marry financially stable black men who own a  business.
Part of the reinforcement feedback loop will be a loss of black patronage for black businesses including banks. And there is no evidence to support a claim that white and Hispanic people will significantly patronize black businesses including the use of black professional services. A derivative effect of low or no financial stability in the DOS community is that in California they have no political power.
No Political Representation for Descendants of Slaves 
All citizens are urged to employ legislative representatives for remedy of their grievances in democratic societies. We are taught that the laws that govern us all will clearly reflect both our fears and hopes. We are taught the enforcement of those laws will recognize no class differences by state law enforcement agencies. We are taught that every citizen brought before our criminal courts are presumed innocent until proven guilty. We are taught that justice is blind and so not respecting the person hears only the facts.
We have virtually no representation in the State Legislature. As of 2016, only 10 state legislators are of African descent. That is a far less proportion than the proportion of DOS in California. No wonder our needs go unmet.[7]  Black politicians serve the interests of their doners. The interests of their doners is greater power for themselves not DOS.
If a community's interests are defined in terms of power, meaning that their interests are reflected in the laws and policies of society and acted upon by its many agencies, then DOS have no political power in California. For the overwhelming magnitude of social and economic privations among DOS in the many cities where they are concentrated evidences a wide fault line in this Californian democracy. On one side of that fault line are Descendants of Slaves and on the other side is everyone else including black politicians who generally supported the NAFTA agreement signed into law under Bill Clinton in 1994.
DOS have been politically abandoned in California. Therefore, descendants of slaves do not participate the democratic process in California enough to qualify them as voice in state affairs. Descendants of slaves are institutionally powerless and perhaps more importantly, they cannot muster street power to make their voices heard. 
No Habitat for Descendants of Slaves
There is a zoological assumption at the foundation of my discussion. The truth is there is inadequate carrying capacity for most DOS in the state of California.   There is too much environmental resistance on all levels to DOS growth. There was a time when we were not here and there will be a time very soon when we will be here no longer. As a unique ethnic group in California, DOS are running out of habitat in California. Like any other animal, the loss of habitat spells doom.
The factors which I have identified along with many others including those of mental health, religious institutions, and political affiliation are also parts of reinforcing feedback loops causing DOS communities to spin irreversibly out of control. Though some individuals will live on in the state, generally there is no future for DOS as a community in the State of California.
[1] Quran: 76:2, 18:37, 23:13
[2] American Family Survey; Restricted to Women aged 25 to 35, cited from Brookings Institute: Race Gaps in Marriage Rates for College Graduates
[3] Dawne Mouzon, Rutgers University, Why Has Marriage Declined Among Black Americans, Rutgers University, 2013
[4] Pew Research Center, Survey, 2010
[5] Keep in mind that most college educated men marry down the socio-economic scale or are indifferent to a women's education level.
[6] U.S. Bureau of Labor Statistics, Unemployment Rates for Blacks by State, 2015
[7] California Research Bureau, California State Library