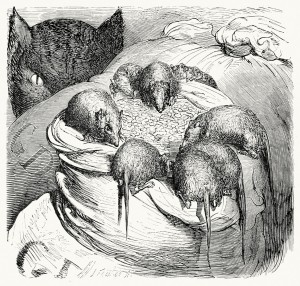 Lakisha lives with her son on the same street and in the same apartment year after year. She watched her neighbors come and go. As a consequence she had not made many permanent friendships.  Nor had she significant associations beyond those of her immediate family members. What she had in common with her neighbors where the characteristics which define poor people.
Sometimes Lakisha would go out to a local night club. There she would mingle and dance with men most of whom she did not know personally. She longed for a meaningful relationship with a man but over the years she had come to believe that she would not have a man in her life in a family relationship.
She started to drink wine coolers and smoke marijuana at home; she would even drink and smoke in front of her son who was now three years old. She stayed up late at night watching television and could not sleep without it being on. And lately, she has been suffering from insomnia.
Her lack of sleep drove her to get help at a neighborhood medical clinic. Lakisha had signed up for and had been accepted on the Federal 'Affordable Health Care Plan' program. For that reason the physician agreed to see her and so took her insurance coverage.
The physician examined Lakisha. She diagnosed her as suffering from insomnia. As a treatment for her insomnia the doctor prescribed sleeping pills for Lakisha.  
Lakisha purchased the sleeping pills and took them faithfully thinking that they would help her to sleep. But instead she became even more depressed and still could not sleep. With no one to talk to, Lakisha sought help from another source.
Another person in her neighborhood referred her to a local church. Lakisha had not done deep thought on the idea of God but in her own way she had always believed in the existence of God and so the idea was not foreign to her. So one Sunday she along with her son and went to a Sunday service.
It was a storefront church. It wasn't a fancy church; actually, it was simply one big room. She sat down in the front row as the preacher began to speak.  The preacher had a deep voice and a band and small choir behind him. He could really do the hoop preaching she liked to hear. His preaching, along with the band and the choir made Lakisha feel good; it made her feel euphoric.
 Lakisha felt in her heart that she had made a good decision. She felt that this was the place where she wanted to be, so when there was a call to the alter she joined the church and became its newest member. Everyone hugged her and smiled at her. That felt good to her. Lakisha didn't feel alone anymore.
After returning home, people from the church called her on her phone. She felt good about that and in fact after a few weeks she did begin to sleep.
Lakisha had never studied Christianity because she did not grow up in association with a church or denomination. Her mother was not and is not religious. Neither had Lakisha ever studied black history. In fact, she had never thought about her ancestral roots in the United States. She did not know that most of the people brought over from what is called Africa had not been Christian.  She did not know that at least 30% of those Africans had been Muslim and the remaining 70% had practiced some indigenous religious forms of worship. But that all changed over time.
Over the course of decades and centuries, the memories that the slaves had of their homeland, languages, and old beliefs and practices from the first generation of slaves were forgotten by new generations of descendants of slaves. A spiritual vacuum came to exist among the slaves in a condition of abject dehumanization.
Like all human beings they searched for meaningful explanations for their lives within the context of slavery. According to W.E.B. Dubois, the slaves initially were denied exposure to Christianity. They used music and folklore leftover from their African roots to fill their spiritual void.  But eventually slave masters preached to them their dogma of Christianity.
Eventually, the slave master created the first slave hierarchy. That hierarchy would define statuses, roles, and power differences among the slaves leading up to the house Blacks who were chosen by the slave master to represent his commands to the slaves and their descendants in perpetuity. The preacher was one of the chosen ones. It was a version of the European feudal system dividing whole populations from top to bottom based upon class, and race caste.
The preacher was chosen to serve the master and the master's descendants.  As time passed the class of preachers would become one of the intellectual branches of Black servants in a broad ranging propaganda media super-structure which would reach right down into individual homes in the Negro community. Religious ideology in the Black community and the church infrastructures were all created by the slave master and his descendants to propagandize white supremacy to the slaves and their descendants.
Some preachers were and are educated in White Christian seminaries or in ivey league colleges. A preacher might also simply claim a 'calling' to preach. But they each swear an oath called the 'Nicene Creed'. The Nicene Creed was not taught by the founder of what is called Christianity. It was enacted by Constantine, Emperor of Rome, 273-337 A.D. Therefore, it is not an oath to God but rather to the Caesar of Rome or Powers of This World.
This is where you must pay attention.  I'm going to tell you what drives this whole Ponzi Scheme. The bait of course is that you will get something called an interest payment or get money back for letting a bank hold your money for you.
If some preachers felt that they were 'Called' by God, they could simply file for and obtain non-profit corporate status under State Law and then get a 501(c)(4) tax exempt status with the Internal Revenue Service.
The tax exempt status was enacted by Congress under the Revenue Act of 1913.  That law was enacted to be an incentive to preachers and or religious organizations to hustle nickels and dimes from the poor and huddled masses for deposit in the banks. But there is more to the Revenue Act of 1913.
It was enacted in 1913, the same year that the 16th Amendment to the U.S. Constitution was enacted by Congress instituting the Internal Revenue Service; it was the same year,1913, that Congress enacted the Federal Reserve Bank. It was orchestrated by the same bankers and politicians who pushed through congress the Federal Reserve Act and the Internal Revenue Service Act.
If one reads the text of the Revenue Act there one will find no explanation giving the reason for the 501(c)(3)(4) tax exempt subsection. Thus, in order to understand why Congress legalized a tax exempt status for non-profit religious corporations we must follow the money trail.
Listen carefully, because if you are a student of black urban religious history then you will see clearly that this is the historical moment when the concentration of nickels and dimes in the black urban communities nationwide begin to increase and to simultaneously attract the low life prosperity preachers like Daddy Grace and Father Divine who we know today.
The historical pattern is self-evident; wealth attracts thieves. As wealth increases in a group or nation corruption increases. Black people were the poorest urban dwellers in the United States but they did have pennies, nickels and dimes which over time added up to huge sums when concentrated. That attracted the preachers.
The preachers figured out how to hustle you for themselves and the White banks under the Revenue Act and the freedom of religious practice clause of the first amendment to the U.S. Constitution. Do a time line and see for yourself. The preachers earn on commission. 
The payoff system works in such a way that preachers are all paid either directly from a central church if they preach for a white Christian denomination which itself is based upon tithing or a preacher would pay himself from the tithes which he collects from a small independent church. What is absolutely necessary is that they continually sale the propaganda to individuals with promises of heaven or wealth. 
The independent churches equal millions of members. Each member believes they are giving to God. The reality is that they are giving as a result of fear, anxiety associated with status competition (peer pressure), or in the heat of passion or emotionally. 
Historically, tithing is the giving 10% of one's farm produce and chattel to the priesthood. It is rooted in Jewish tradition in the Books of Malachi, Leviticus, Numbers, and Deuteronomy.
Tithing is not a Divine law; but generations of people have been lead to believe that it is. It was a primitive form of taxation which allowed for the growth of a oligarchy in Jewish culture. The Christians adapted the practice of tithing, but the system which Lakisha participates in today was established by the Roman Emperor Constantine. It is the Roman system which is the driver of much of the wickedness and corruption within Black churches today.
Now, Lakisha is one of approximately 25 million members in Black Churches throughout the United States. Sitting in the church pews with her son, Lakisha took two of the one dollar bills she had gotten from her Aid to Families with Dependent Children out of her purse and put them into the tithing dish. What Lakisha believes is that she is giving to God according to what is required by God.
All together Blacks in the United States tithed approximately 17.3 billion dollars in 2009.
What Lakisha didn't know is that she is 'rendering unto Caesar what is Caesar's.'  Lakisha doesn't know that the money she and her fellow members give to the church will be taken to a White bank and deposited.  The preachers will not deposit church money into a bank owned by descendants of slaves. It is for that reason that descendants of slaves today are impoverished, unskilled workers, under educated, and incarcerated more than any other ethnic group in the United States.
If each of those church members deposited .05 cents per day thirty times per month or 30X.05=1.50 per day per month per person it would equal 37,500,000.00 per month each month of the year. Finally, 12 X 37,500,000.00 would equal $450,000,000.00 in a year. That would be enough money to educate and train every young descendant of slaves without any government support. 
What Lakisha doesn't know is that 90% of her church deposits along with 15 billion dollars in 2009 or 90% of the total deposits made by churches like her church were used by  banks to profit by selling high interests loans to corporations, small businesses, and buying shares on Wall Street. They do that legally under the Fractional Reserve deposit rule.
None of those corporations, small businesses, and investments will go to descendants of slaves. Each of them will invest in capital to increase their profits for their families. None of them will hire Black people in Lakisha's neighborhood. So, Lakisha will not have employment opportunities as a collateral effect of all the money given to the banks by her church and others.  
That is the service that the preachers knowingly or due to ignorance provide for their masters.  That is the service that they render unto Caesar. And to add insult to injury, when some of the churches grow old and the number of members dwindles to nothing the preachers will take second mortgages out on church property, take the cash, and then let the loan go into foreclosure. The bank which holds title to the property will then take the church property and sell it for a profit.
Lakisha doesn't know any of this. She is simply feeling empty and in pain inside like so many millions of people like her on the American plantation.
In the end, he or she who takes the cheese is the hood rat. They escape unseen while their media paint stereotypical images of Lakisha as being trifling and lazy.