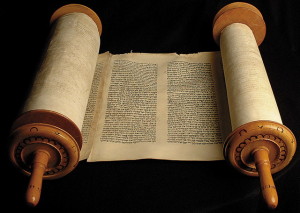 Nothing in the Torah (Old Testament) makes futuristic reference to the United States or any other modern nation.
Nor does the Torah (Old Testament) predict any event that has occurred or is occurring today in the United States or anywhere in the world from the past times at which its 24 books were written.
Nor does the Torah predict the birth of any specific person who has ever existed in the past and up to the modern world.  Can you imagine all the microscopic spermatozoa and ovum which would have to be sorted out over millions of years by someone to make such a prediction! Can you imagine the magnitude of the mathematical analysis which would be needed in such an effort!
Nor does the Torah tell the history of most African people. The Torah has nothing to do with West and Southern Africa. It has nothing to do with African history in the United States.  It did not and does not predict the past and present predicament of African people in the United States.
Nor does the Torah tell an authentic history of Hebrew people who were an East African ethnic population who also lived on the African peninsula called today Arabia but which at least 1,600 years ago was included in Abyssinia and Mesopotamia and which at least 500 BCE was part of Kemet (Egypt).
The Torah is a mythological compilation of books written and redacted in 458 B.C. by Ben Ezra Abraham and a group of scribes after their captivity in Persia. It is relevant to only one group. They are called Jews.  It is a book of their traditions not yours.  It is a book which defines for them their cultural identity and language not yours. There is nothing you can do to change that because only children born of Jewish women are classified as 'Jewish'. Yes, you can convert to Judaism, but orthodox Jews identify Jews by blood line.
Nor does the Torah convey to you how the universe and you came into being.  It is a montage of creation myths from Mesopotamia and Kemet (Egypt).
Does that make you afraid?  It should not make you afraid because the existence of God does not depend upon the existence of Jewish people or the Torah.  The existence of God is not dependent upon Jewish consciousness or anyone else's consciousness because God is independent.
Negro urban ghetto churches and Mosques are full of those who interpret biblical passages in that way.  It has become a part of a Negro ghetto religious scam enterprise.  The scam artists do it to you because they know you are not skilled in the study of historiography and critical thinking. They also know that your ignorance and fears make you vulnerable to their lies.  Consequently, they make good money living off of you and your families. They sell to you false prophesies. Think for a moment. If the future could be predicted why can't catastrophic events be avoided? Or why can't African Americans avoid being poor and undereducated?
Such people claim that passages in the Torah are prophesies pointing from a past era identified in the Torah to what would happen in our modern world. That is a lie, too.  If you would study history then you would note that the same predictions were made one hundred years ago about the times and conditions prevailing then. Those predictions were false, too. Believing in such predictions will make you into a fatalist.
For example, if you are a descendent of slaves in the United States and your preacher or minister tells you that the enslavement of the Hebrews in the Torah is actually pointing to the enslavement of African people in the United States then think logically for a moment. What happens if you believe that?  Must African people also accept as their fate that they will suffer as did the Jews in Nazi Germany? Should African Americans resign themselves to the horrors of extermination camps?
You can conclude one thing for certain about any person who makes such a claim. He or she is a person who does not have divine knowledge.  Imagine yourself floating in space outside of any known galaxy without the possibility of death.  Just out there by yourself in total dark matter absent all light.  Now ask yourself: 'what time is it?' There is no answer to that question because there would be no present or future. There would be no time frame at all.  It is as impossible for Old Testament text to predict what will happen in modern time and space as it would be for you to predict in absolute dark matter what will happen to you there.
Historiography demands that you analyze what has happened in the past if you can get at the evidence and authenticate it.  But the best that you can do even if you have such evidence is draw more or less cogent inferences about patterns of change that have occurred which suggests similar probable outcomes.  That will require you to do hard intellectual work.  That would be like cooking a good nutritious non- GMO meal from scratch at home. It will take some work but it is better for you and will cost you less money.