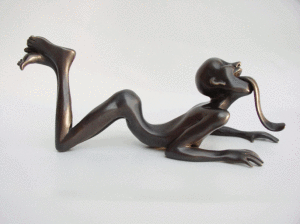 There have been 5 generations of African Americans since the end of the civil war. A single generation is a span of 30 years from birth. 
A generation of people begins as a discharge of energy which is triggered by the coming together of opposites which when done opens a portal which releases energy and allows the conduction of energy in a clearly defined cultural pattern.
That in turn translates into motion and power which moves a generation of people freely in all directions.  That free movement in all directions is what it means to grow.
A successful generation of people is one which moves in a circle and for that reason comes back upon itself to regenerate itself or to give birth to a new generation people.
To do that a generation must have in itself enough power to overcome resistance otherwise it will cease to flow and thus that generation will fail to regenerate.  Evidence of a failure to regenerate is low power or no power.
So our problem today is the problem of ethnic generation and regeneration versus ethnic corruption and death.
When we adjust for technological and scientific advancements in the United States and the world African Americans are generally just as educationally and economically backward today as they were 5 generations ago.
Highly motivated business and professionally trained African Americans remain just as isolated from the masses of African Americans as they were 5 generations ago.
African American intellectuals are isolated because their conceitedness, narcissistic, and in some cases duplicitous behavior prevent them from pooling their mental energies so that they can accomplish a greater good for all.
And this is so because about 80% of African Americans remain an emotionally reactionary people. They are only motivated to a higher level of consciousness when they experience, witness, or hear violence or of a police killing. 
They, too, have fallen down into the rabbit hole of endless frivolous and self-destructive self-indulgences driven by every superficial fad spun off by the commercial and media industries. They have the most intricate tattoos on their bodies but will not learn a mechanical or medical skill.  They are the walking dead.
Most African Americans do not see the hand writing on the wall warning all people of historically unprecedented economic changes now occurring in the world.
Generally, the nations of the world are in debt to a few global banks one of the debtor nations is the United States of America.  Their citizens' roles have shifted from national support to debt repayment to the global banking elite.
Generally, the aggregate wealth of African Americans is what it was 100 hundred years ago.  It is less than 1% of the aggregate national wealth in the United States and since the 1960s African Americans have constantly suffered twice the unemployment rate as Caucasians.
 And in every category of social advancement African Americans are disproportionately lowest in number. While in every category of social, economic, and medical dysfunction African Americans are disproportionately highest in number.
The November election results show that Republicans won enough seats in both the House of Representatives and the Senate to control both houses of congress.
The Democrats have lost power in congress and the Supreme Court is more conservative than ever before.  So what should we expect?
 Ironically we should expect things to remain exactly as they have been for the last 65 years because both Democrats and Republicans apply the same political policies. Like a football team run the plays from an approved play book every President has an approved play book.
That is why whether or not you have democrats or republicans controlling congress there will never be significant changes to domestic or international policies.
Democrats and Republicans cater to the interests of Finance Institutions, Wall Street, and the Major Global Corporations. They cater to them because money controls government at every level in the United States.
What is their procedure, the algorithm of U.S. political policy?
It stares at us in the congressional auditorium. It is the twin Faseces or Fascist symbols on the wall of Congress; it is the 'Bundle of Sticks with an axe blade protruding', the sticks symbolize the power to punishment by whipping and the axe symbolizes the power to behead.
It was the ancient imperial Roman symbol for power. It was the power of the secret society over life and death of its people.
It stared at us in the face of Andrew Johnson who empowered the southern Democrats when he repealed reparations for freed slaves and Ulysses S. Grant who ended reconstruction under the Freedman's Bureau. 
It stared at us in the face of Woodrow Wilson, a democrat, when he sanctioned Jim Crow and the segregation of Federal Agencies by race.
It stared at us in the face when Franklin Roosevelt signed into law the Social Security Act of 1933. He signed it into law knowing that it contained a clause which excluded African American agricultural and domestic workers from receiving social security benefits but compelled them to pay into the system which would support Caucasian people upon their retirement. Roosevelt also knew that there was widespread housing discrimination under the Federal Housing Authority and Servicemen's Readjustment Act.
It stared at us in the face when Richard Nixon applied the policy of 'Benign Neglect'. That policy was proposed to him by a democrat named Patrick Moynihan. Its purpose was to stunt the social and economic movement of African Americans in the 1970s.
It stared at us in the face when Nixon, Carter, Reagan, Bush 1, Clinton, and Bush 2 pushed a war on drugs policy which harvested African American men and women for the prison industrial complex slave system. It is a system in which the incarcerated 'body' would generate wealth for private businesses.
So now here we are at the end of the year 2014.  Since the end of World War 2, we have watched the United States rise from a 17th ranked world power to the number one world power.  We have witnessed the United States peak in its economic power during the 40s, 50s, 60s, 70s, 80s, and 90s.  And now the party is over and African Americans never got into the party.
I have a question. Why is it that we do not see the obvious fact that our democracy is governed by the idea of corporatism? Corporatism is the idea that government should be privatized according to the business paradigm. 
Now, if it is true that corporate and Wall Street interests have dominate control over the outcome of elections at the local, state, and federal levels; and if  it is true that corporations fund political candidates who run for office; and if it is true that some of those candidates win election in local and state elections as well as in both the senate and house of representatives, then the only reasonable conclusion that a person can reach is that corporations are dominate over the U.S. government. In fact, corporations and financial institutions are the shadow government.
You have to conclude the above conclusion because politicians in office sign the bills written by A.L.E.C. (The American Legislative Exchange Council) which when signed by the president become law.  So, most of our laws are formed by corporate and wall street interests to serve their purposes.
All of those facts point to the globalization of powerful corporations and international banking companies such as the World Bank, the International Monetary Fund, and the Bank of International Settlements. But what does it mean for us?
Globalization means that the people of the United States are occupying a new rung in the global hierarchy. You can call it a global class structure but for many it will be a global caste system. They will be born, live, and die on the same street or in the same village they were born into.
The global hierarchy is not structured so that nations are listed from top to bottom. Rather, the new world order is structured so that banks and corporations are on top of the global hierarchy followed by nation states and their populations of consumers and laborers. And even more, the global economic infrastructure will be subservient to the profit making goods and services of financial institutions and corporations not the needs of the local people.
That means that the place of African Americans in the global hierarchy is no longer defined by the constitution because new global trade treaties like NAFTA and soon the Trans Pacific Partnership and the Trans Atlantic Trade and Investment Partners have and will open up borders so that people everywhere are shuffled into a mass global population most of whom are poor and dependent upon corporate policies.  
African Americans should know that we are seeing the end of Sovereign Nation States; in the new world order we will occupy the same bottom caste in a global plantation hierarchy as Africans do, the untouchables in India do, Mexicans do, Central Americans do, South Americans do, Indonesians do, Philippinos do, Palestinians do, Asians do, and every other economically destitute population in the world.
Their place in the global hierarchy is to play the role of bottom feeders. For example, in the country of Liberia its economy is controlled by Indians and Lebanese not indigenous Africans and in the United States Indians and Arabs control the ghetto inner-city stores not African Americans.
The indigenous Africans' role is to borrow money from the banks; it is to receive a beggar's handout from fascist governments; it is to consume goods and services endlessly and then to get sick and pay for treatment or die, and it is to labor day and night so that they grow wealth, power, and prestige for the global finance and corporate elite on this emerging global slave plantation.